Jacquie Heath is 58 and has forgotten who her family are as well as how to read, write or eat.
A photo essay posted by her son, 31-year-old Sydney resident Jake, detailing her early onset dementia went viral on Reddit on Monday morning.
Speaking to i100.co.uk, Jake explained his mother first starting showing symptoms of Pick's disease - a form of dementia - when she was 48, but they were initially misdiagnosed as menopause.
Jake's words to us are in block quotes below, while his original photo captions are in italics.
Jake Heath with his mother in 2005
The first time we knew it was something more serious was when she and dad were living in Toronto, and mum went to pick him up and got lost.
Jacquie with her husband, Jake's father, in 2010 on the beach
My message to people with dementia and their families would be to cherish every day and to look for the silver-linings. There are a lot of programs and services that can help.
Jacquie on a motorcycle in 2010. "This had to stop in 2011, when an on-bike paranoia attack nearly caused an accident."
"Beach-time walks. Weight is falling off. Conversation is non-existent."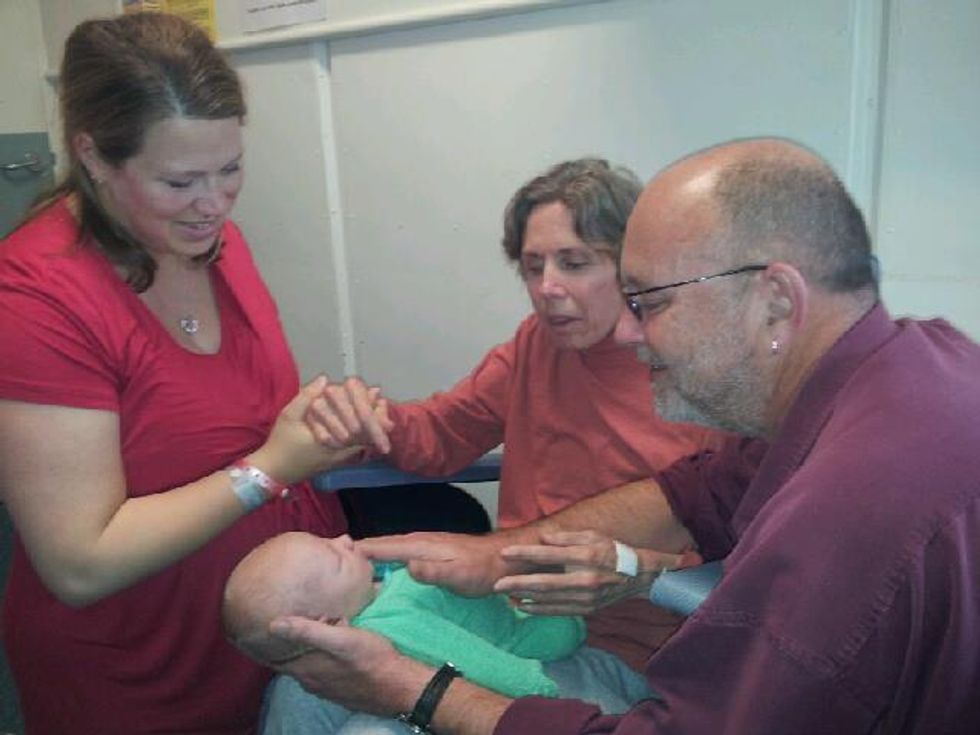 "The birth of her first grandchild [Jake's nephew]. She had been looking forward to being a grandmother for years."
When mum got the disease, it gave us a chance to love her the way she had loved us.
"Cuddles with her 14 month old grandson. He's very careful with her, knows she's special."
"She doesn't walk very much anymore. And she has lost a large amount of weight."
It's also so important to focus on your mental health and wellbeing, to keep you out of the depression and find the strength to go on. The memories may fade in someone with dementia, but they will live on in the memories of their family and friends.
"Fun times at the beach. She's 58 here. Her eyes aren't always open, and if they are, she's staring into the void."
"She still smiles and laughs sometimes. I have no idea why. I really hope she dies soon."