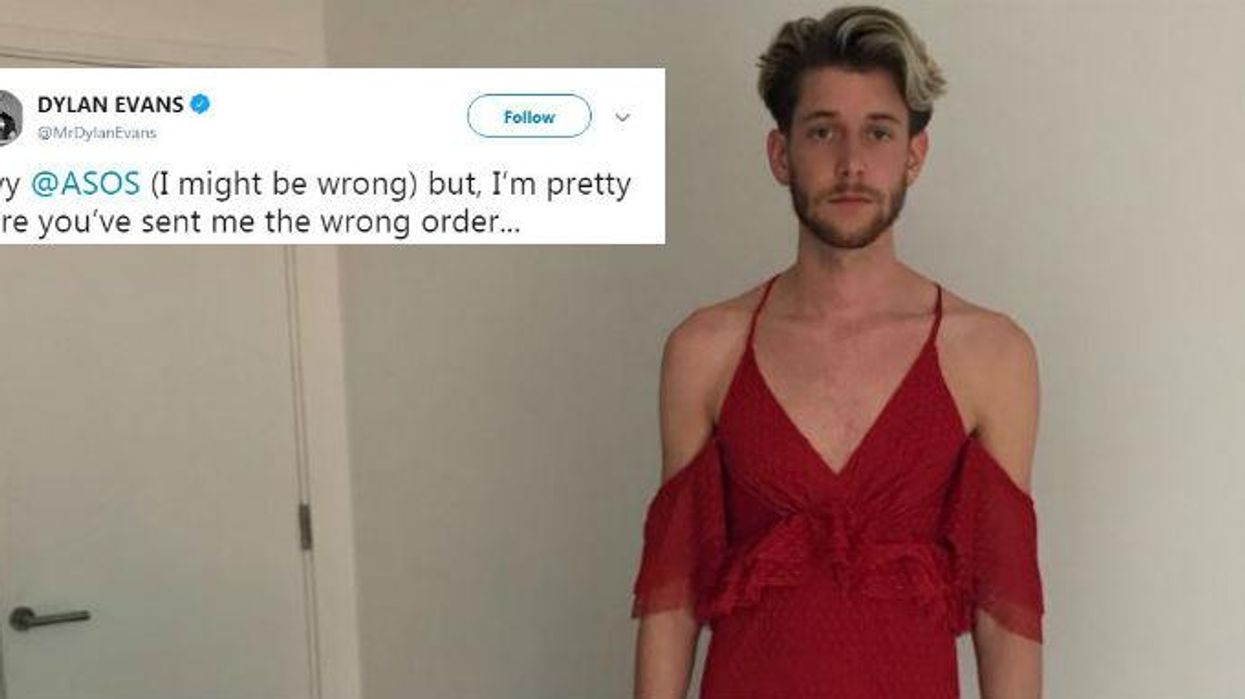 Online shopping is always a risk.
Plenty of tweets showing prom dresses that don't exactly match up to expectation have gone viral in the past but, this week, TV and radio presenter Dylan Evans' ASOS delivery took things to a whole new level.
Despite initially ordering black jeans and gold aviator sunglasses, Evans received a floor-length red dress with cut-out shoulder detail and a ruffled hem.
Amazingly, it fit him perfectly.
He shared a selfie with a tongue-in-cheek caption, but plenty of users were quick to tell him just how amazing he looked in his brand new outfit.
The brand responded, agreeing with basically everyone else that he was rocking the dress.
ASOS also offered him a cheeky swap, but many thought this wasn't good enough, and that this man should absolutely, under no circumstances, be torn away from his dream dress.
There's still no word on whether the company agreed to let him keep the dress, but Evans' mishap at least shows that gendered clothing rules can be pretty fabulously broken.