Following Jeremy Corbyn's election as the new leader of the Labour party, the Conservatives have been leading the attack with a campaign painting him as a "threat to national security".
The attack - in speeches, on posters and in one very dark video - has been swift and brutal.
In the wake of this, the Russian embassy to London - who, it's fair to say, don't have the best relationship with the British government - tagged the prime minister in a tweet questioning just what the response would be if the same thing happened in Moscow...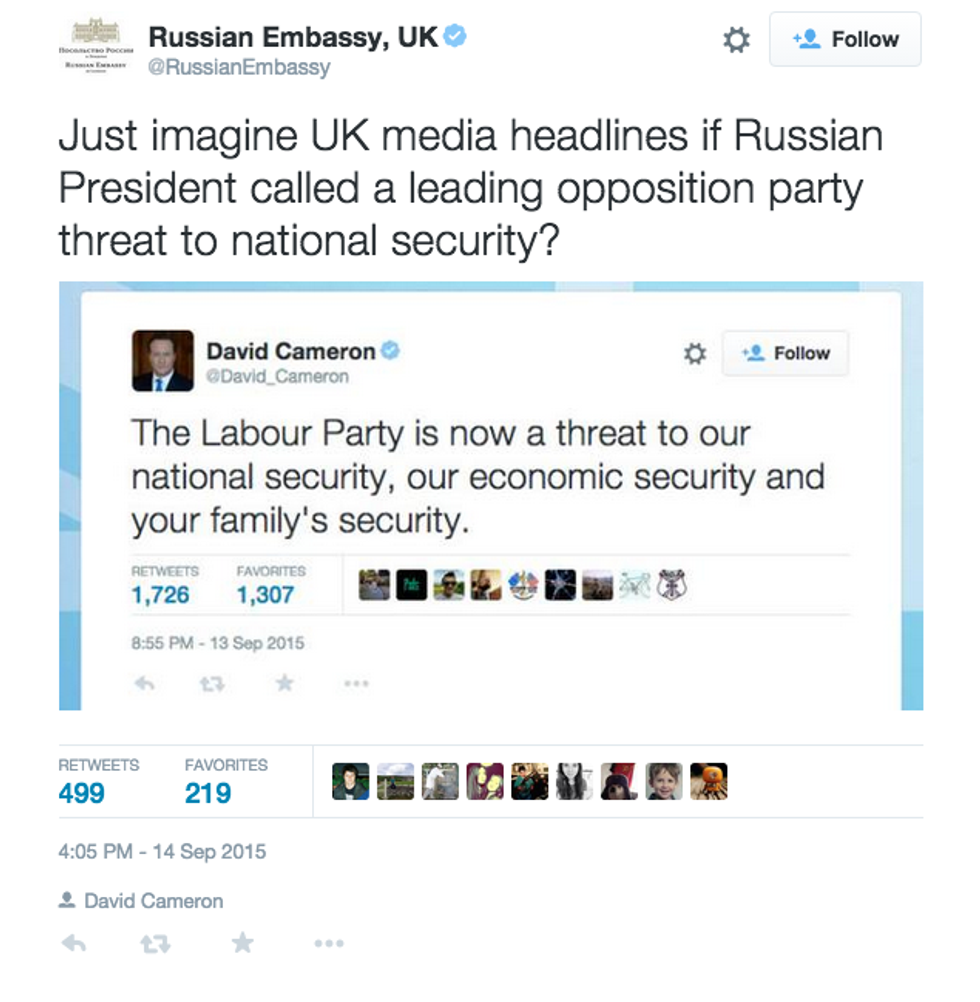 Shortly followed by a retweet of the Russian ambassador's congratulatory message to Corbyn on his win and his hopes for a "positive change in terms of debate, including on our relations".