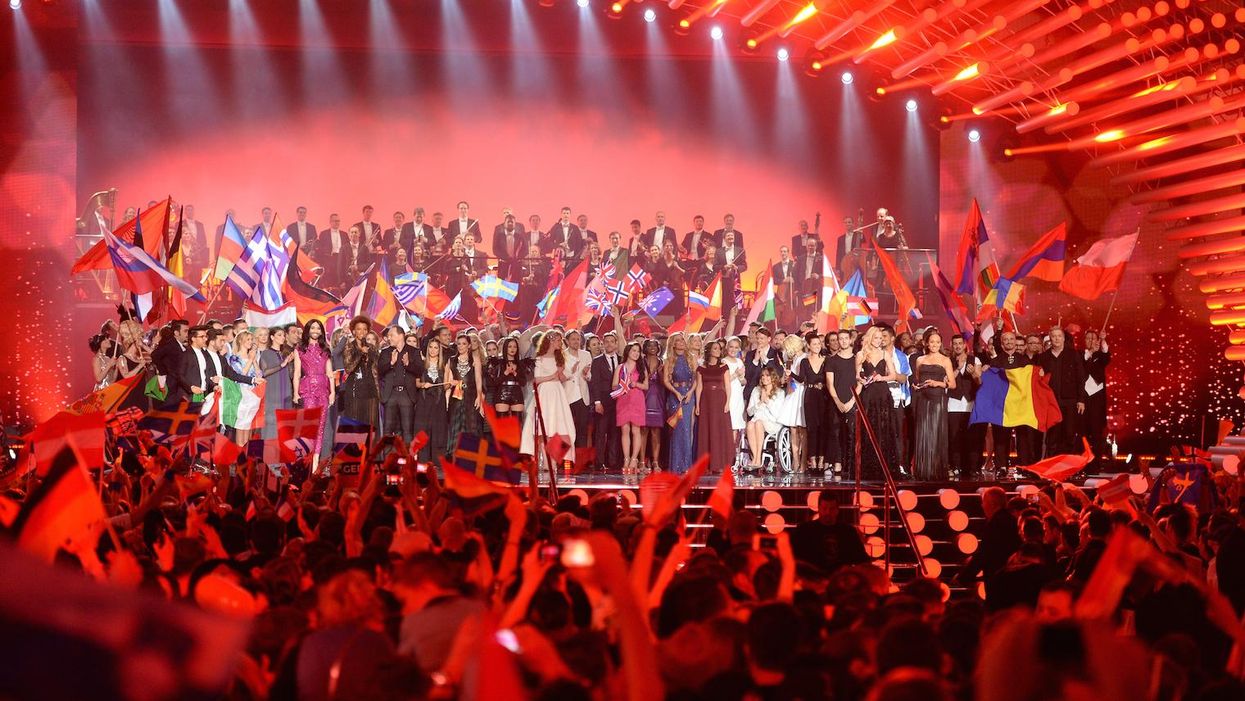 We need to talk about Eurovision.
And more specifically Belarus's entry, IVAN.
His bio, on the official Eurovision website, reads as follow:
IVAN'S name is Alexander Ivanov. The musician took this stage name before participating in this year's Belarusian national final. The lyrics for IVAN's entry Help You Fly has been written by Victor Drobysh, the famous Russian composer and producer, who has also written the lyrics for Party For Everybody, sang by Buranovskiye Babushki in the 2012 Eurovision Song Contest.
Picture: Drobysh Music Corporation
So far so what.
But. Here's where things change.
While you probably didn't think Eurovision could get much weirder after Australia (which, last time we checked is not in Europe and is in fact on the opposite side of the word) was admitted into the musical clan last year... It just did.
Reports suggest that, in order to maximise his chances of success this year in Stockholm, IVAN plans to surprise viewers by performing totally naked and welcoming two real wolves to the stage.
Picture: Drobysh Music Corporation
Picture: Drobysh Music Corporation
His producer told LifeNews.ru:
Swedes are at a loss. Yes, [IVAN] will be naked on stage, and, yes, there will be wolves. Actually, every person identifies himself as some totemic animal. Sometimes we suppress it, but not everyone can meet it face to face. We want everybody to feel this thin edge between human and nature.
You do you, IVAN.
Here's a sneak peek at what's in store:
The Eurovision semi-final airs on 10 May, ahead of the final show on 14 May.
Top 100