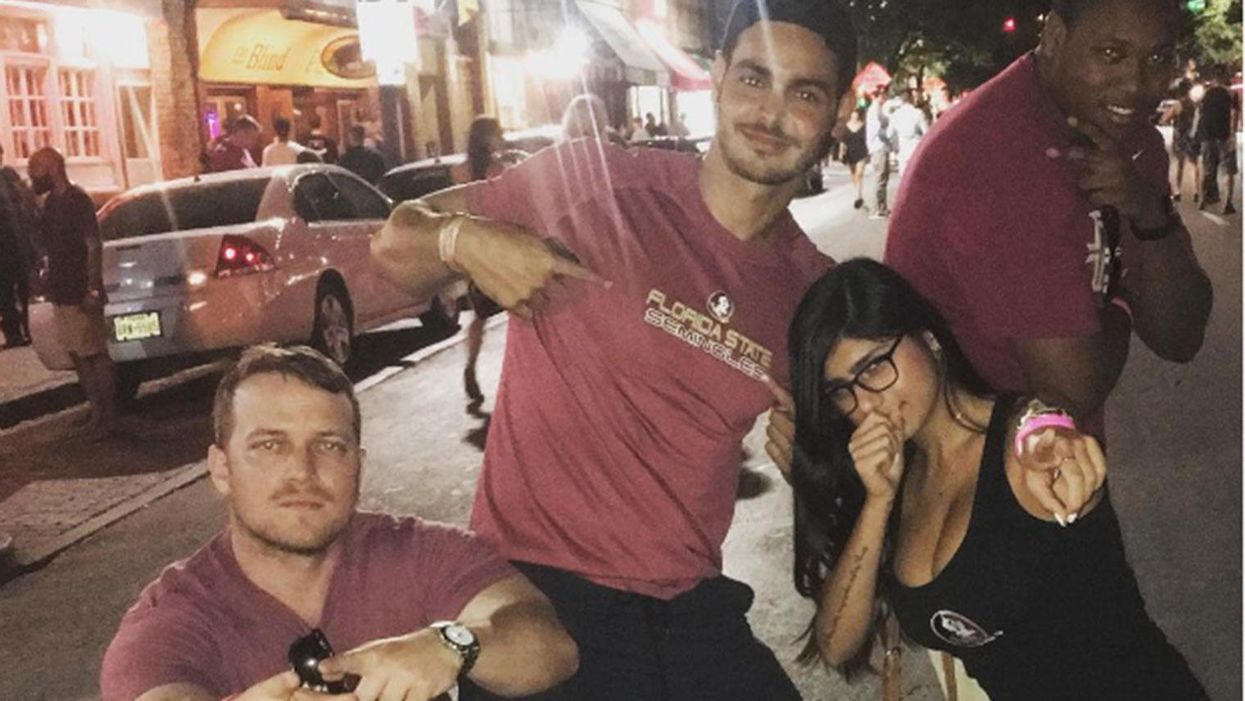 Former porn star Mia Khalifa is not one to mince her words.
She proved this once again on Monday when Ole Miss quarterback Chad Kelly - who calls himself 'Swag Kelly' - began pestering her on Twitter ahead of a game against Florida State.
She revealed the conversation with Kelly, who was asking her what she thought of "the show" - presumed to mean the preseason game.
Khalifa replied: "Weakness 1: Can't resist urges to slide into DMs of girls outta his league."
She then posted the exchange on Twitter after Ole Miss lost 45-34 to Florida State, with the caption: "Shoulda spent more time in your playbook and less time in my DMs."
Kelly subsequently deleted his Twitter account.
This isn't the first time Khalifa has shut down someone who was pestering her. In 2015 NFL player Duke Williams attempted to chat her up by messaging her over Twitter for SIX MONTHS.
Guys, just let her tweet in peace.