Larose419/Twitter
Sometimes it takes a few moments to realise what you're looking at it.
A flash of doubt. Something is wrong. It's your oversized adrenaline glands sensing something is awry, preparing you for danger.
This sort of thing doesn't normally come into play when you're looking at a photo of somebady's nail varnish, but in this case it did.
@Larose419 posted this photo of her strong nail game on Monday.
Ordinary. But take a look. Closer.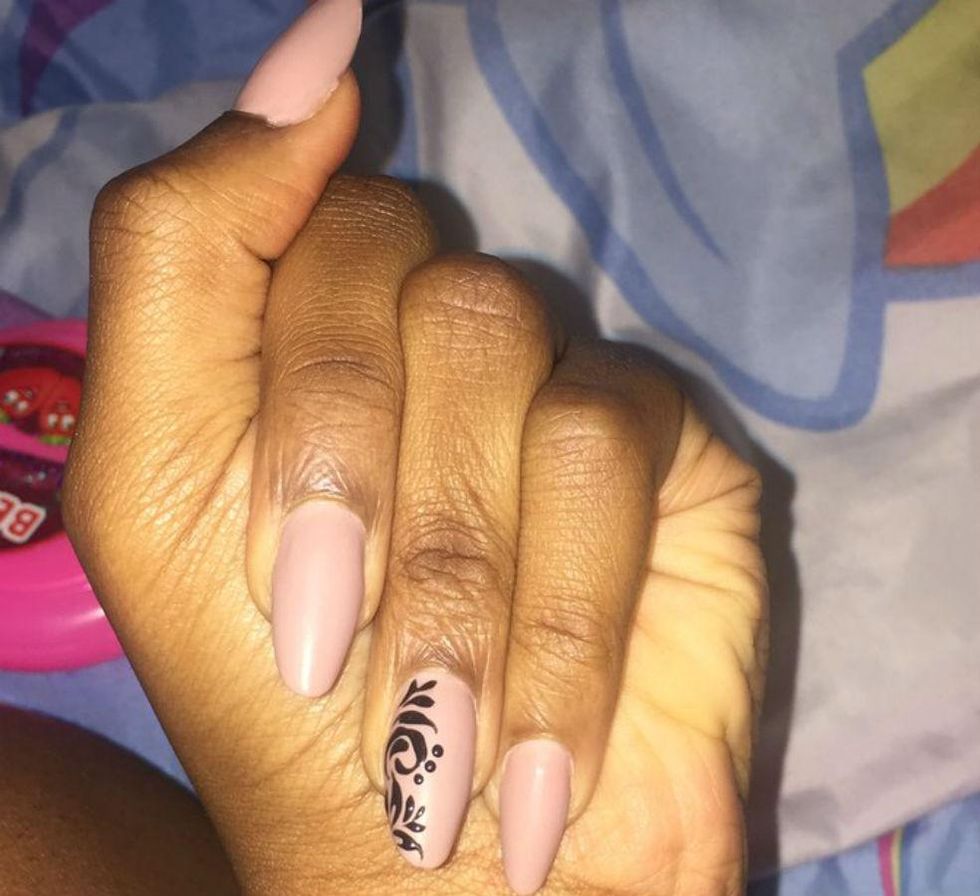 Picture:
Tis the beast of the cloven hoof!
Oh wait no. It's an illusion.
It's been shared over 3,000 times, but the biggest response came from all the people copying the pose.
Stylish to say the least. The best response however was this: