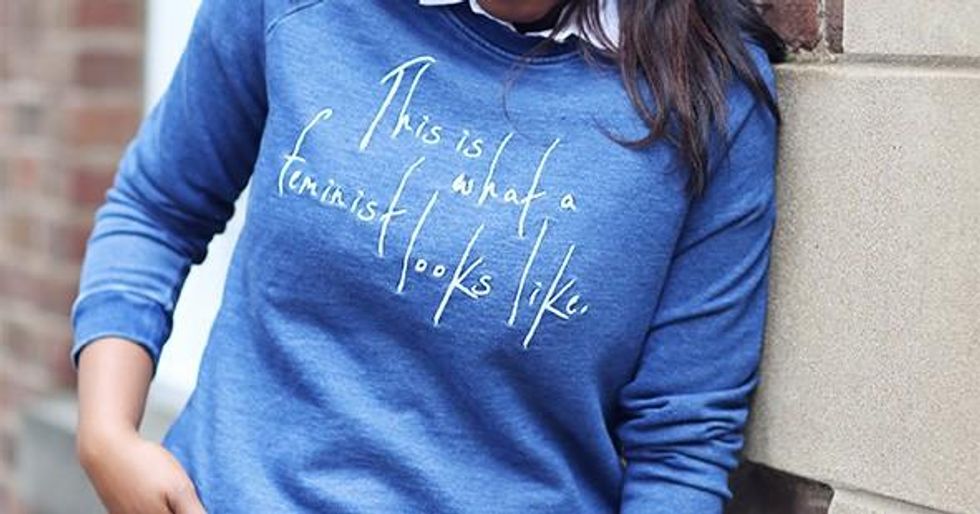 The Fawcett society were quick to respond to claims in the Mail on Sunday that their feminist T-shirts were produced in "sweatshop" conditions, saying that they will withdraw the garments from sale if it is confirmed they are not produced ethically.
They also retweeted this cheeky jibe at the Mail on Sunday from their Bury St Edmonds group, which points to this item. We think by erotic they mean exotic.. not that that really makes the headline any better.
"Favourite to succeed retiring local Conservative MP David Ruffley is the exotically named Zehra Zaidi – a young law student and human rights worker with family roots in India and Pakistan. She speaks French, Urdu and Italian – very handy when buying turnips in the town market."