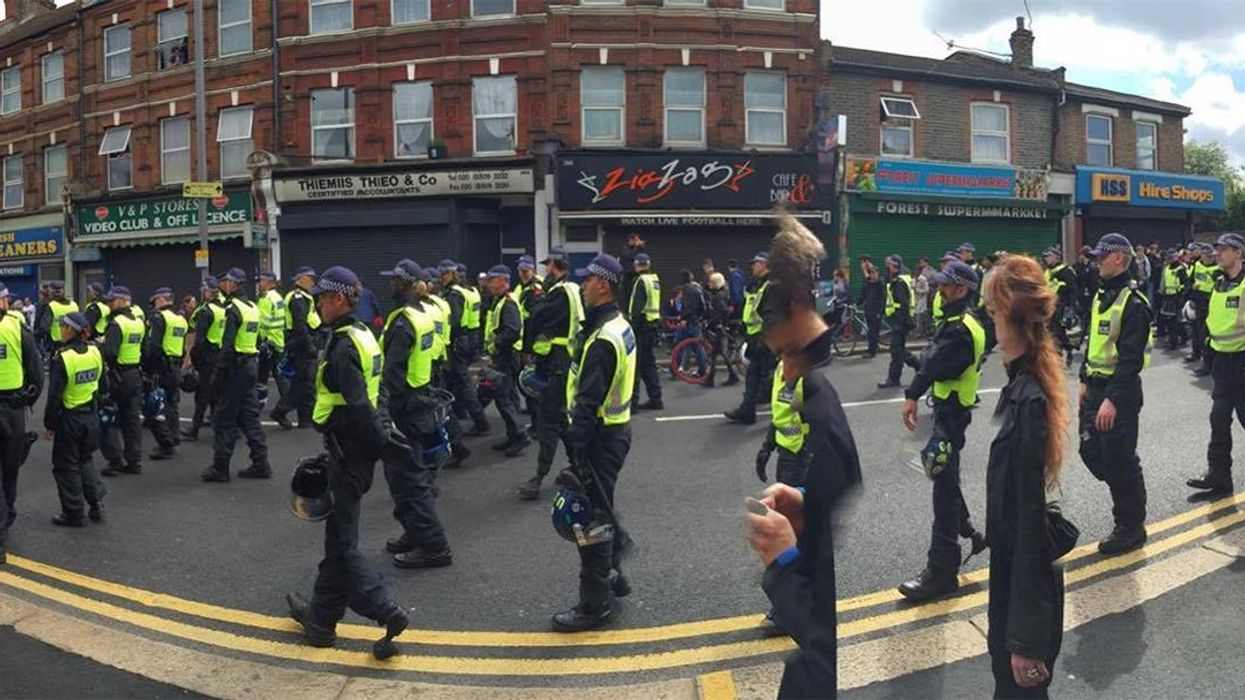 Photojournalist Guy Smallman caught this photo of what appears to be a moustached police officer working at an EDL protest in Walthamstow on Saturday.
The image has started an laugh-out-loud funny Twitter meme.
As for what Smallman makes of this? He tweeted that hundreds of thousands had been "wasted" policing the small number of people who turned up to the EDL protest and and now "everyone is talking about 1 plod's beard."
Smallman: we're sorry. And hipster cop - we salute you.
More: Just Samantha Cameron on a scooter outside Downing Street