The Urban Dictionary describes a "dad joke" as "an indescribably cheesy and/or dumb joke made by a father to his children".
While most dads seem to develop some semblance of the skill the instant they have children, it is one which must be honed and perfected over many years.
Jess' dad Gareth has clearly had some practice:
People clearly loved it:
Then others got involved:
All the dad jokes congregated in one place: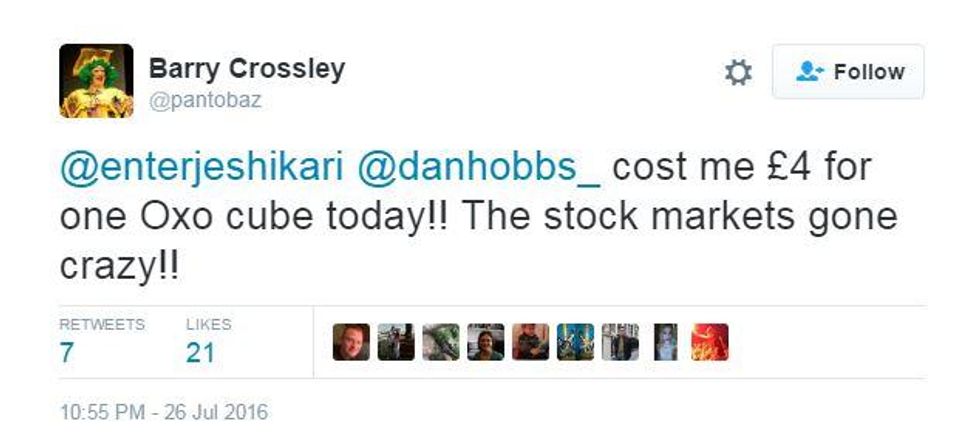 Then it got seriously meta:
Jess' original tweet has been shared thousands of times and been seen by people all over the world.
She told indy100 the reaction her dad's joke received was "completely unexpected".
I thought it'd get a few laughs from my friends but not tens of thousands of people, possibly more.

My dad's quite taken back, he's so happy with the response and he's been showing it off to everybody!
Well played, Gareth.