"Yeah, she's really something, and what a beauty, that one. If I weren't happily married and, ya know, her father..."
Curious words for a father to say about his daughter, but, ya know, he is Donald Trump.
Ever since the Republican nominee for president uttered that sentence about Ivanka, the internet has had an obsession with the pair.
After they were pictured in a slightly awkward looking embrace in Virginia Beach on Tuesday, Reddit's finest photoshoppers got to work...
There were references to Hillary Clinton's mysterious cough
Titanic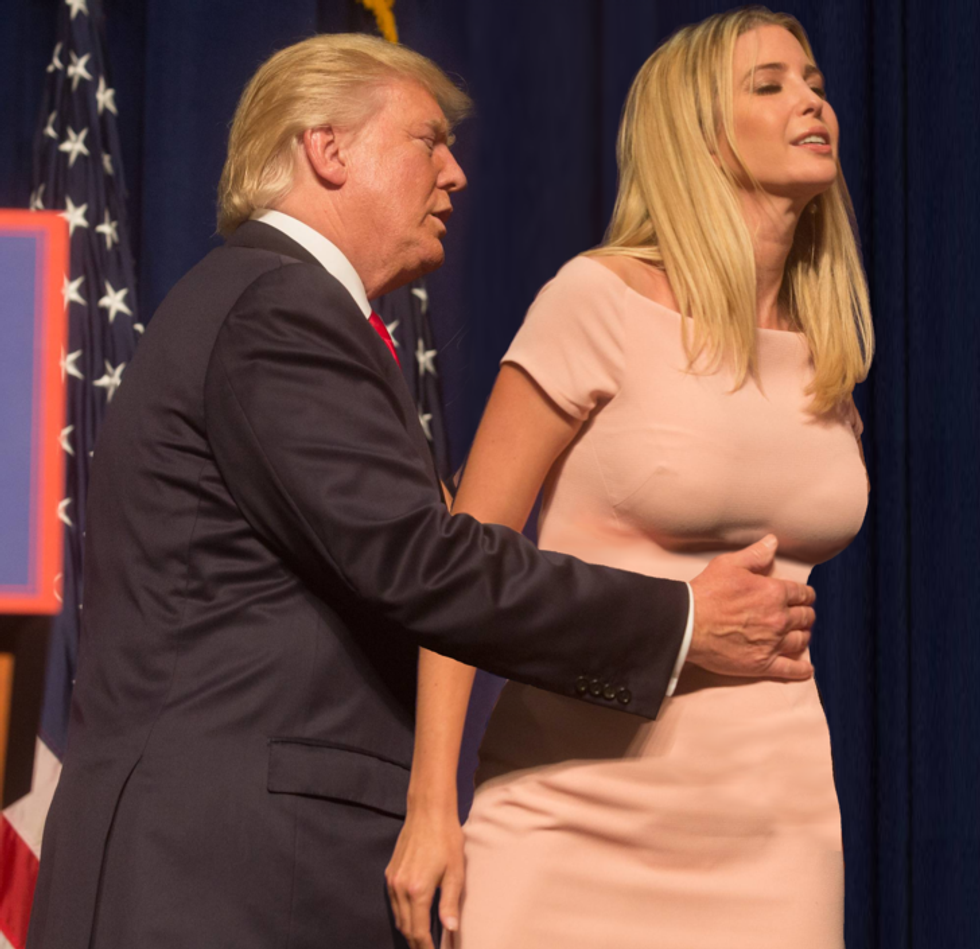 Trump's tiny hands
Dracula
John Travolta
And Joe Biden
Things got weird
Really weird
Really, really weird