YouTube / 5MadMovieMakers
Thomas the Tank Engine is officially cooler than you.
A YouTube video has gone viral for all the right reasons after it showed Thomas performing a series of death-defying stunts.
It's impossible not to be enthralled as Thomas zooms down a winding track full of gaps, jumps and a loop-the-loop The Fat Controller would surely never allow.
But the Fat Controller is not in charge of this new gnarly Thomas. The engines are making their own rules.
And even though Thomas face-plants hard at one point, the toy train keeps his chill throughout.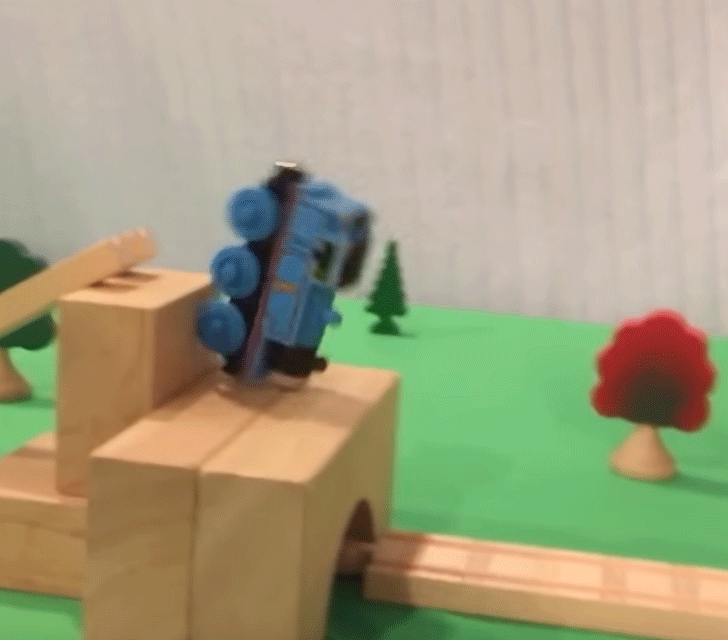 Picture: YouTube / 5MadMovieMakers
The video, which has been viewed more than a million times on YouTube, was shot using only an iPhone.
Now we just need to get Ringo to narrate it.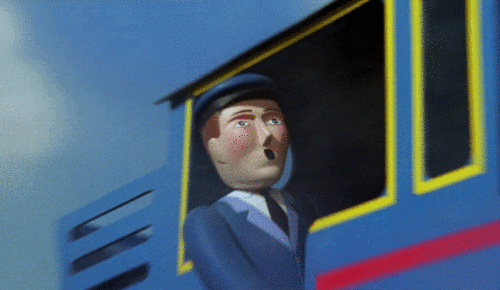 More: People are completely baffled by the viral 'step trick'