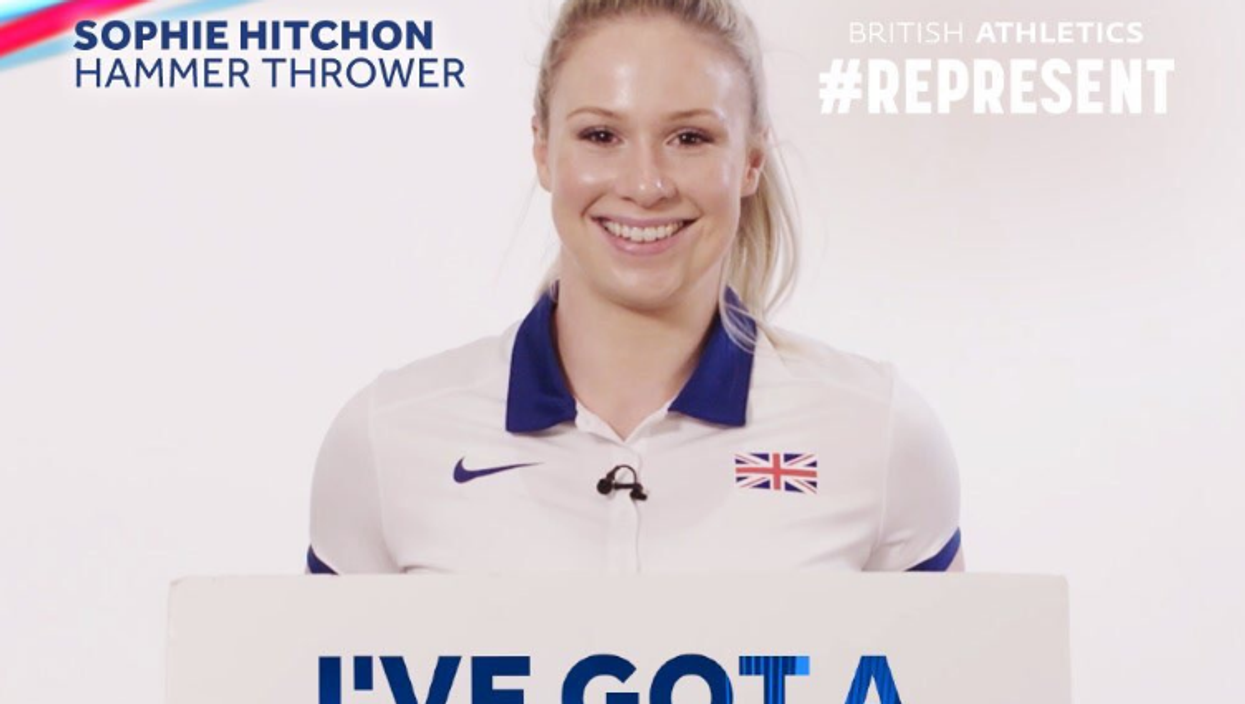 Nothing is safe on the internet - skilled Photoshoppers can manipulate any image to represent almost anything nowadays. But when you actually give people the tools to cause trouble, things are going to go south very quickly indeed.
A recent example of this involved Walkers crisps, which launched a campaign giving fans the chance to submit a selfie, that Gary Lineker would hold in a tweeted video. This rapidly descended into chaos, as people submitted the headshots of convicted murders and sex offenders.
The campaign was scrapped and people learned their lesson.
Except they didn't.
The National Lottery's British Athletics Twitter recently launched a very similar campaign that showed pictures and videos of athletes holding up cards. These cards would feature a contributor's name, to highlight the money they had given to support the incredible athletes in their field.
In a perfect world, it would have looked like this:
@Paul_Davies92 Thank You! By playing The National Lottery you help back our Brits 🇬🇧 #REPRESENT https://t.co/ggeP2hiIVv

— The National Lottery (@The National Lottery) 1502021704
Of course, this isn't a perfect world. And people quickly took advantage of a pretty major flaw in the system.
Just like with Walkers, you could post practically anything on Twitter and it would appear on the card.
Didn't they learn from @walkers_crisps? UGC social campaign by National Lottery with @BritAthletics gets hijacked… https://t.co/RRNyhsFeaG

— PRWeek UK (@PRWeek UK) 1502791992
The National Lottery has now regained control of the account - most likely by simply turning off the campaign and deleting the tweets - but the damage was already done, and some very NSFW tweets featuring very offensive phrases were circulated online.
Warning - some may find the below tweets distressing:
Someone at The National Lottery is getting fired tomorrow... https://t.co/7TCutpABF8

— Sophie Thompson (@Sophie Thompson) 1502748535
National lottery are u okk? https://t.co/gKITzkW51x

— Courtney (@Courtney) 1502751883
The National Lottery social media manager strolling into work tomorrow... https://t.co/SVh4brnCNE

— Sam Barker (@Sam Barker) 1502750989
In a series of tweets following the campaign's axing, The National Lottery said:
We are aware that some people are maliciously targeting our British Athletics Twitter campaign with offensive and abhorrent content. We are dealing with this as quickly as possible and are hugely sorry for any offence caused by this malicious act.