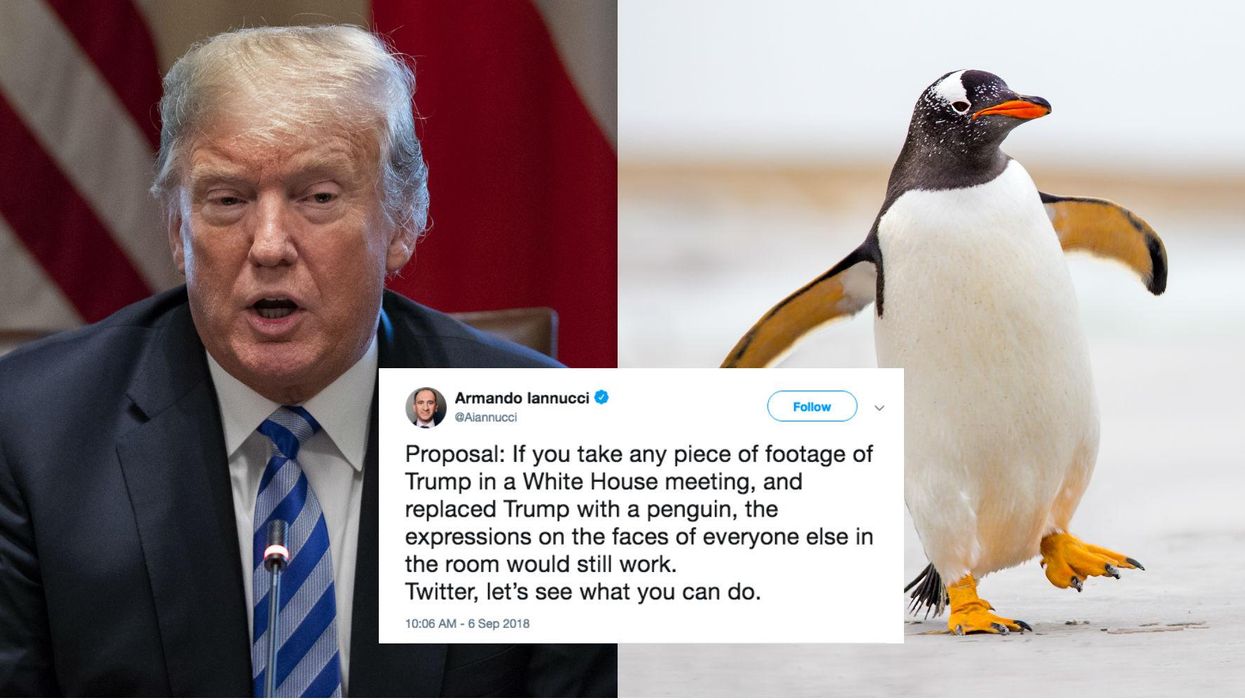 Do you ever scroll through news headlines, sigh quietly to yourself and wish you had something to make the seemingly endless tragedy more bearable?
First of all: same. Second of all, the internet exists! And it's great!
One man who understands this limitless potential is writer and director Armando Iannucci, who this week urged his followers to replace photos of Trump in the White House with pictures of penguins. His theory was that the expressions of everyone in the room would still make sense.
His request has since been retweeted thousands of times, and it's spawned some genuinely impressive results.
Some decided to Photoshop his meetings with celebrities, such as Kim Kardashian and Piers Morgan.
Others lifted images from his political meetings, whereas one hilarious user poked fun at his laughable treatment of the Queen.
People were also quick to highlight the striking similarities between Trump's signature combover and the macaroni penguin.
Some even introduced animation.
And, of course, someone made the obvious joke.
The internet – what's not to love?