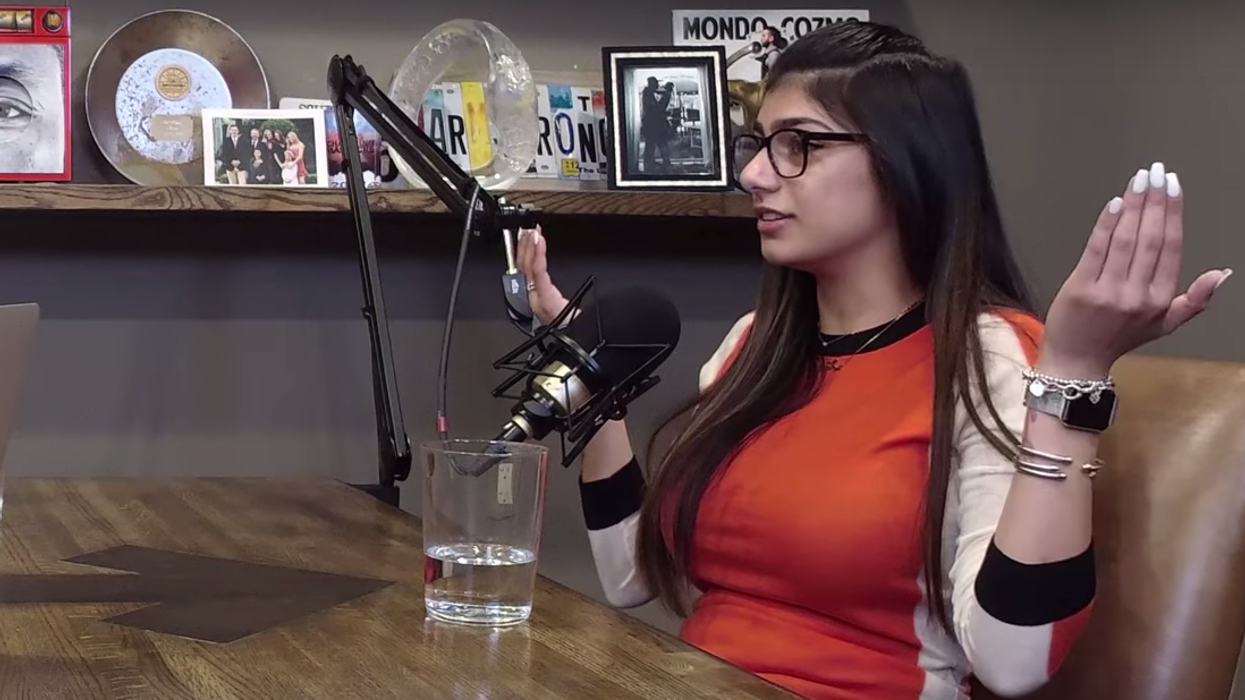 New Forward screengrab
Mia Khalifa, one of the highest performing porn actresses for PornHub, revealed that she quit the industry because of death threats from ISIS.
Speaking to former cyclist Lance Armstrong on his podcast the New Forward, she said:
It all started to spiral out of control when the death threats from ISIS started coming in. That's when I stepped away.
Some people were offended by Khalifa's sex scenes, where she would often engage in sex while wearing a hijab, the traditional head covering of Muslims.
Looking back on it, I don't know what I was thinking... I was 21 and dumb.

As soon as I started to gain popularity, that's when I was like, 'Get the f--k out of this.' This was not what I was trying to do whatsoever.

I just wanted to let loose and rebel a little bit. It didn't validate me. 
The 25-year-old Lebanon-born actress insists the decision to create porn was a "mistake", and one she regrets because of the difficulty with shedding her former image. Khalifa works as a sports show host, and she told Armstrong about the difficulty with googling her name and seeing negative things written about her.
Armstrong, whose admission to doping led to his seven Tour de France titles being stripped from him, can relate.
He said:
For three months you did something, which you just admitted was a huge mistake, every one of these articles the lead two words are 'porn star'. 

If you put my name in here and Google it and open up ten articles — obviously I did things for longer than three months — every one of those articles starts 'disgraced'.

This is why I have a ton of empathy and respect for you. When I open up all these articles about you, every one of them starts 'porn star'.