The Australian government has published an emotive anti-immigration poster which is supposed to counter people smuggling, according to an official website.
However, the imagery and wording of the poster - which shows a ship in rough seas with the words "No way. You will not make Australia home" and is published in 17 languages - has led to criticism online.
According to statistics from the Australian Border Deaths Database, 1,494 people have died while trying to seek asylum in Australia since the year 2000.
That figure is said to have decreased dramatically in 2014 because of a tougher stance on immigration from the new government.
The current approach marks a rather stark about-turn in the immigration policy of a country that's own recent history is completely intertwined with that of immigration.
In fact, Australia has had no qualms about welcoming migrants with open arms in the past (so long as they were from Britain or northern Europe):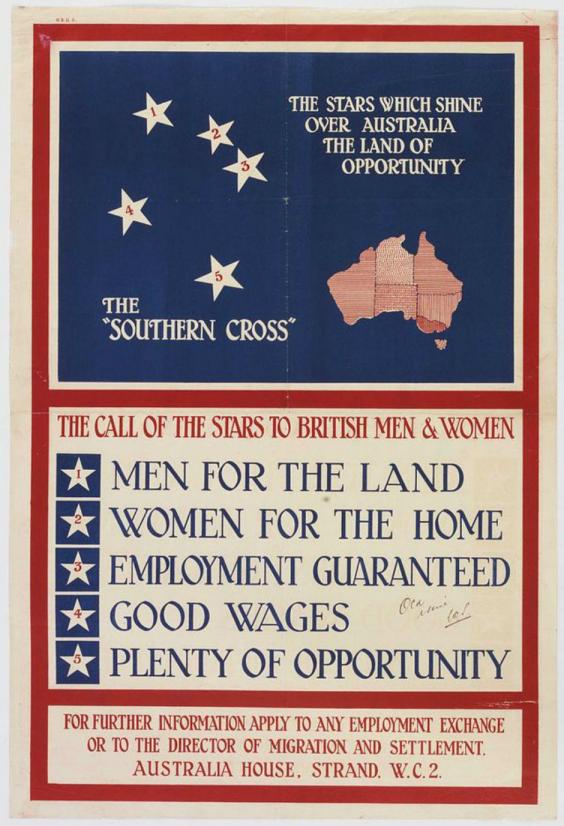 A pro-immigration poster from 1928
---
Most notably, after the Second World War, the first minister for immigration, Arthur Calwell, launched an assisted passage scheme in 1946 with the slogan "populate or perish".
Skilled and unskilled workers were encouraged to re-settle in Australia. Those from Britain were offered a subsidised boat journey for just £10 with promises of good prospects of employment and housing, a more relaxed lifestyle and a better climate.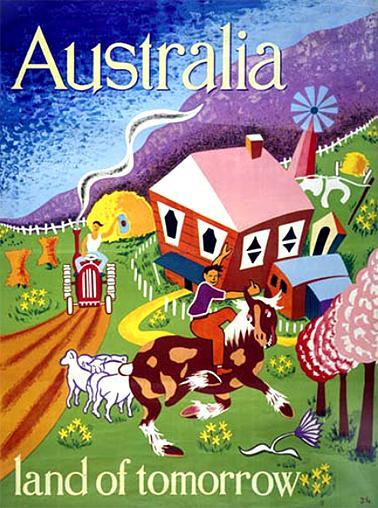 A pro-immigration poster from 1948 by artist Joe Greenberg (Picture: Migrationheritage.nsw.gov.au)
---
Oh how times have changed.
---
More: Just 83,000 people booing Tony Abbott in unison#
Graphic: [The deadliest place in the world to be a migrant]8
---
Although a link on the "No way" poster leads to australia.gov.au/novisa, that web address was down at time of publishing. However, the poster can be viewed on the customs.gov.au site here.