Earlier this week Michelle Obama supposedly sparked controversy in Saudi Arabia by foregoing wearing a headscarf during a visit with her husband to pay their respects to the late King Abdullah.
Several reports about the supposed backlash over the First Lady not wearing a headscarf or a veil during her trip to the kingdom failed to mention one thing: there is no expectation that foreign women visiting will dress in the traditional abaya, wear a veil or headscarf and, in fact, Condoleeza Rice appears not to have worn a headscarf during the very same trip- to no international commentary or criticism.
The decision hardly sparked a Twitter storm, with an Arabic hashtag that translates as "Michelle Obama with no headscarf" or "Michelle Obama immodesty" being retweeted around 2,500 times in a country with around five million Twitter users.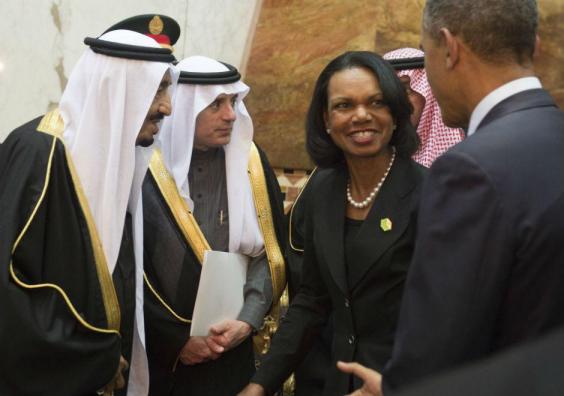 It is not out-of-the-ordinary for visiting First Ladies or female leaders not to wear a headscarf, as these women show:
Former First Lady Laura Bush didn't wear a headscarf when she visited Saudi Arabia with her husband in 2007
Although she did try on a headscarf given to her by a Saudi doctor during a meeting with cancer survivors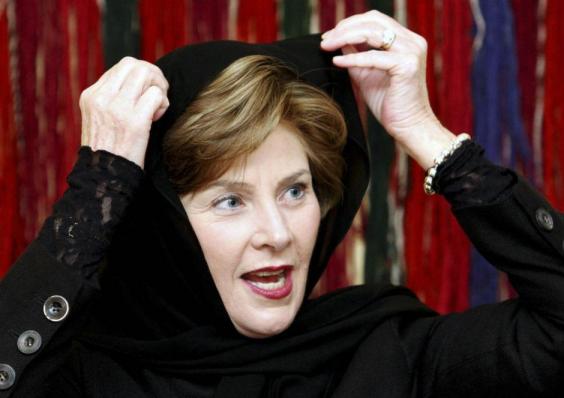 When Condoleezza Rice was Secretary of State, she too visited the kingdom without a headscarf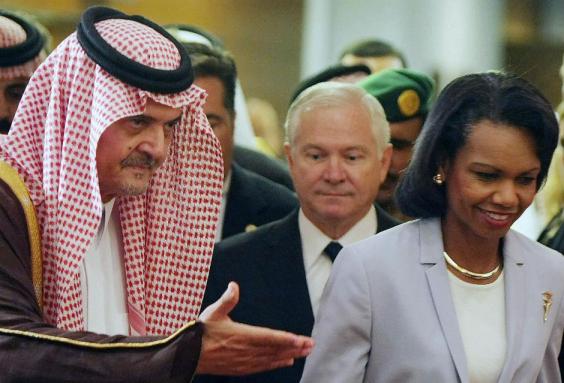 As did former Secretary of State Hillary Clinton during her 2012 visit to the Gulf Cooperation Council Secretariat in Riyadh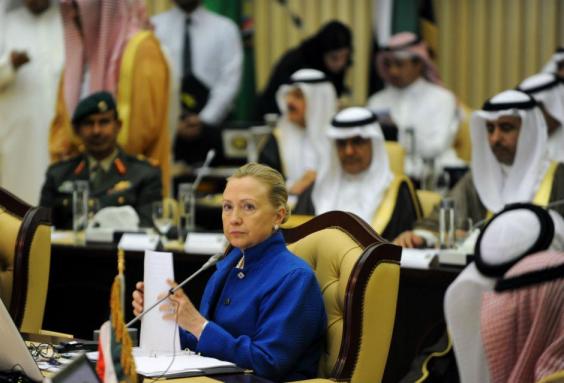 And German Chanceller, Angela Merkel, during her 2010 trip to the kingdom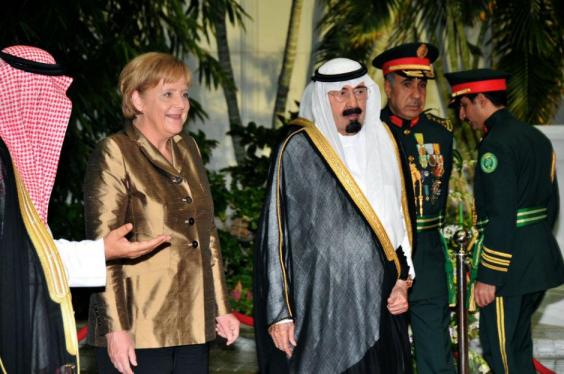 ---
More: Did a woman read the news in Saudi Arabia without a veil?