Twitter has released its biannual transparency report, revealing the increasing rate at which governments are requesting user information and for content to be removed.
The social media company, used by 288 million people per month, reported an 84 per cent increase in government requests to remove content from the site in the second half of last year.
Turkey made by far the most requests to remove content, 477, of which Twitter complied with 50 per cent.
---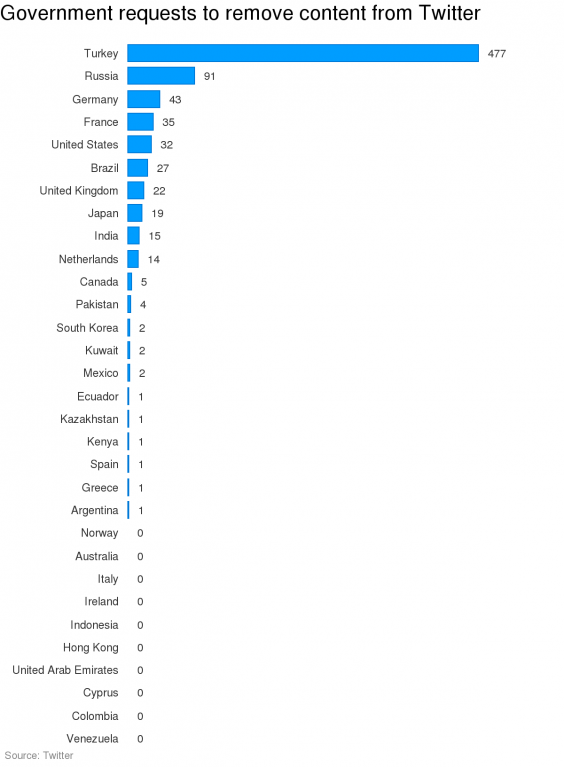 ---
Russia made the second most removal requests with 91 (13 per cent compliance) and Germany the third most with 43 requests (37 per cent compliance).
The company reported that most of the requests across the globe were for content that is deemed illegal in their respective jurisdictions.
These reports shine a light on government requests for customers' information. Providing this insight is simply the right thing to do, especially in an age of increasing concerns about government surveillance.
Twitter's senior manager of global legal policy, Jeremy Kessel
---
The report also revealed that the US government made nearly 50 per cent of all requests for user data (3,229 of 7,144) in the period from July to December in 2014 and that the company's compliance rate was 80 per cent.
---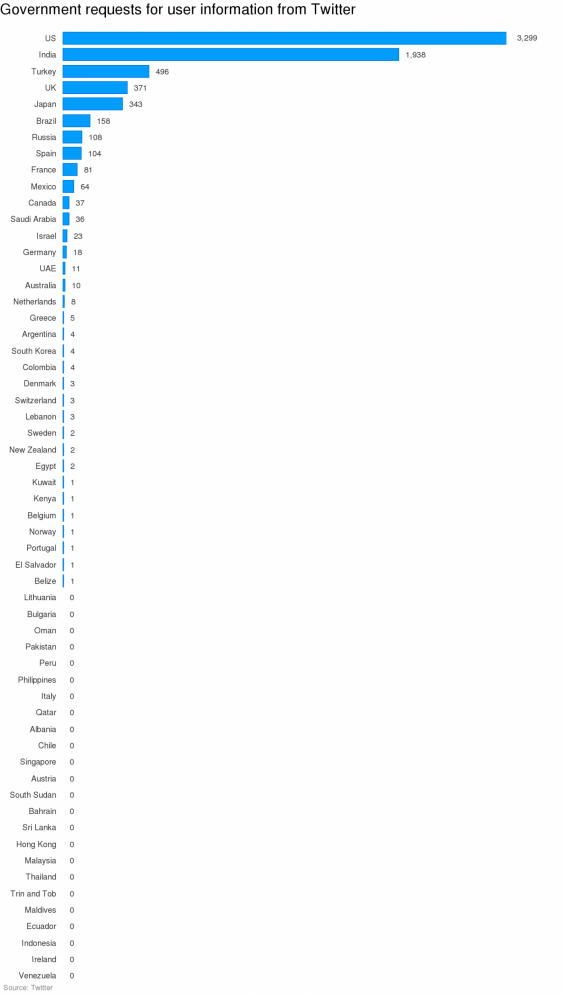 ---
Data requests from Turkey increased greatly over the six months to 496, making it the third placed country on the list behind India with 1,938. Twitter said it complied with none of Turkey's requests but 22 per cent of India's.
Meanwhile, the British government made 116 requests for information on 371 users, of which 34 per cent were given. It also made 22 requests for content removal, although none of those were granted.
---
You can read Twitter's full transparency report here and their blog about the report here
---
More: Governments are demanding more and more of your data from Facebook
More: Your private data isn't so private
More: Dutch journalist arrested in worst possible timing for Erdogan