Because regular emoji sets can be so bland and so restricted, a team of designers in the US has created a set of "Flirtmoji".
The NSFW set of characters, which were released last year, are designed, in the team's own words, to "empower people of all sexualities to communicate their desires".
And now the they have released a far more detailed set of vagina emoji (vaginamoji?) to celebrate body-positivity - which can be copied from their website and pasted into a mobile message.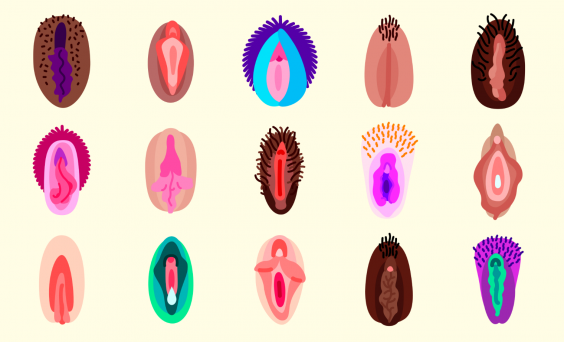 Two of the team - Katy McCarthy and Jeremy Yingling - recently spoke to the Verge about...
Their new celebration of asymmetrical body parts:
There was one [vagina], I remember, that we were going to cut. And it was the one that was the least symmetrical of the original group. But a friend looked at it and said, 'Well that's the one that looks the most like mine!'
---
The need for a diverse colour palette:
We do a lot of looking and studying and trying to figure out 'what colour is that really?' It's not just pink. Like we'll go to the metaphor that you have in your head and try to take a deeper look at the colour that's happening.
---
And the inspiration they took from Tumblr and internet pornography:
Certainly any time, me personally, I came across something that looked interesting or curious while watching pornography, I would take a screengrab and drop it in a folder so when it came to drawing, I would pull up my inspiration board.
---
You can read the full interview here, and sign up to view the full set of designs on the Flirtmoji website here.
And fortunately for everyone, because we know you've been dying to know, yes, the designers are working on a "super-sized" set of emoji which will include "penises, vaginas, butts, boobs, and other beautiful naughty bits".
---