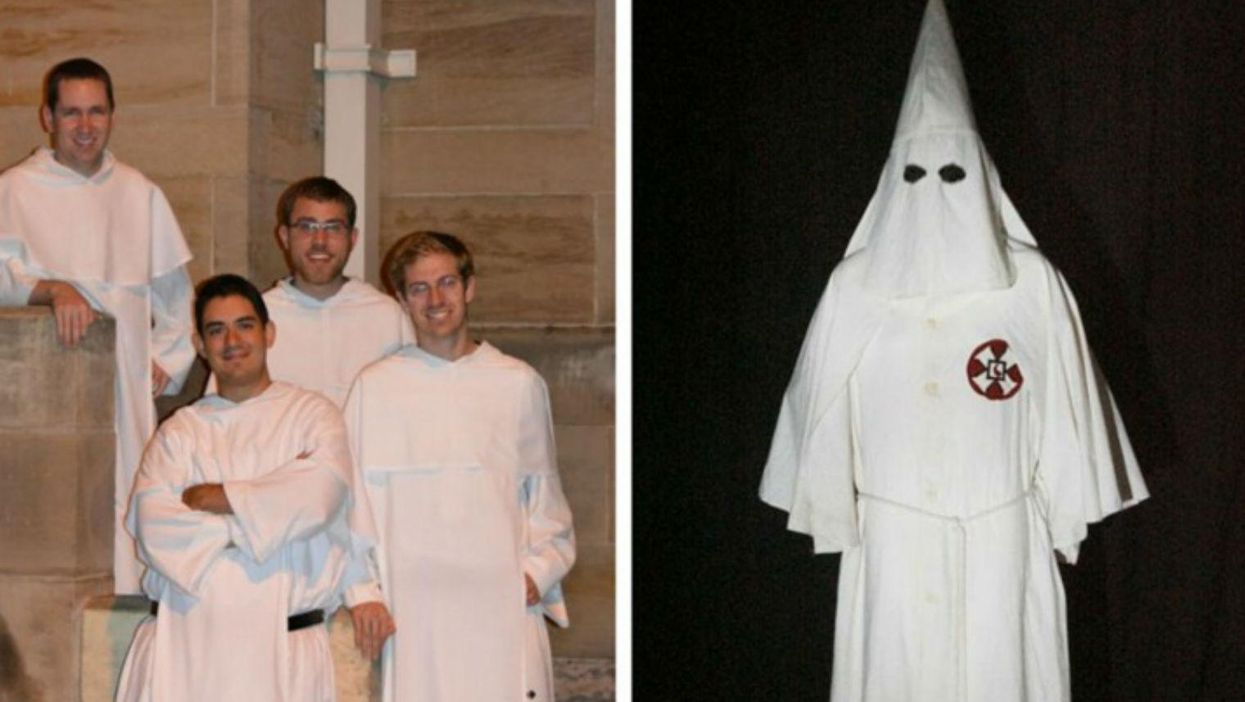 Father Jude McPeak was on his way to get some frozen yoghurt when he was mistaken for a member of the Ku Klux Klan.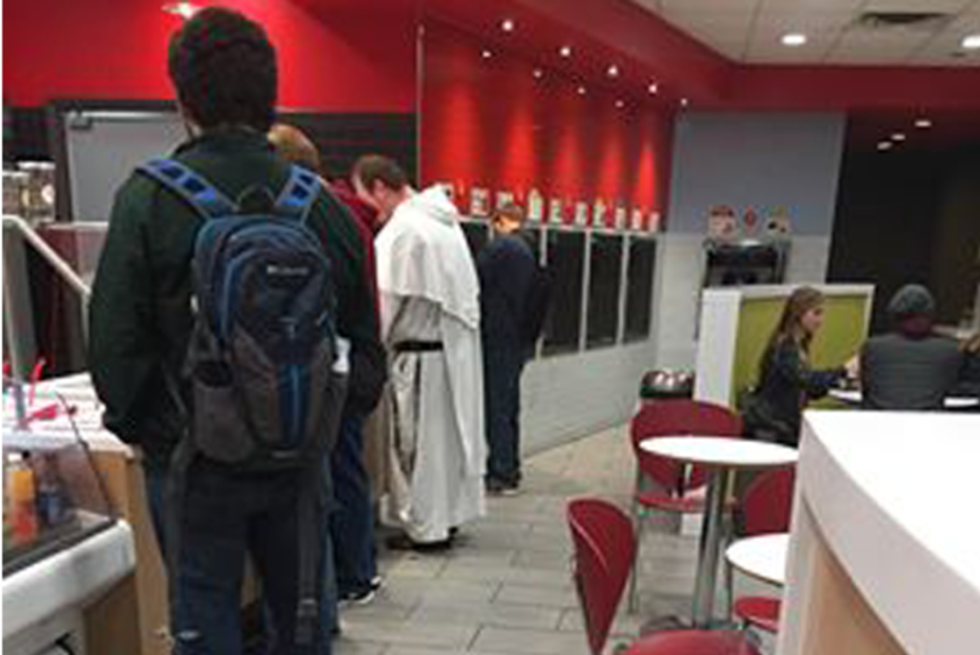 McPeak, a Dominican friar and member of the St Paul's Catholic Church network in Bloomington, Indiana, caused alarm on the city's university campus after students thought he was a klansman walking around town with a whip.
The only whip McPeak had that evening, however, was in frozen yoghurt form. A set of rosary beads hung from his white robes.
It took a little while for the identity error to unravel. A handful of worried folk at Indiana University passed around a note informing fellow 'Hoosiers' to watch out. McPeak had been seen along 10th Street - off campus - and some thought he could be a potential threat.
Resident assistant Ethan Gill sent an email round to those in the Eigenmann building. He wrote:
There has been a person reported walking around campus in a KKK outfit holding a whip. Because the person is protected under the first amendment rights, [campus police] cannot remove the person from campus unless an act of violence is committed.

Please PLEASE PLEASE be careful out there tonight, always be with someone and if you have no dire reason to be out of the building, I would recommend staying indoors if you're alone. if you feel unsafe, please contact me, I'll be returning shortly to Eigenmann from the TV radio building.
McPeak actually does a lot of work in the community in Bloomington. He has links with the IU Hoosier Catholic Students at St. Paul Catholic Center.
preachingfriars/Twitter
Eventually, the alarm was defused. It became apparent that McPeak was simply fetching some sweetness from a frozen yoghurt shop called Red Mango. He ordered an original and dark chocolate froyo mix with coconuts and peanuts on top, according to The Tab, which first reported the story.
The Franciscan friar was understanding of the blunder. But at the time he'd no idea what was happening.
He said:
I learned early on to kind of ignore things when I'm out, so when I was at Red Mango getting yoghurt, I had no idea what was going on around the campus.
In response to the incident, McPeak's local group of Dominican friars put out this quick, handy guide to help the public avoid similar confusion.