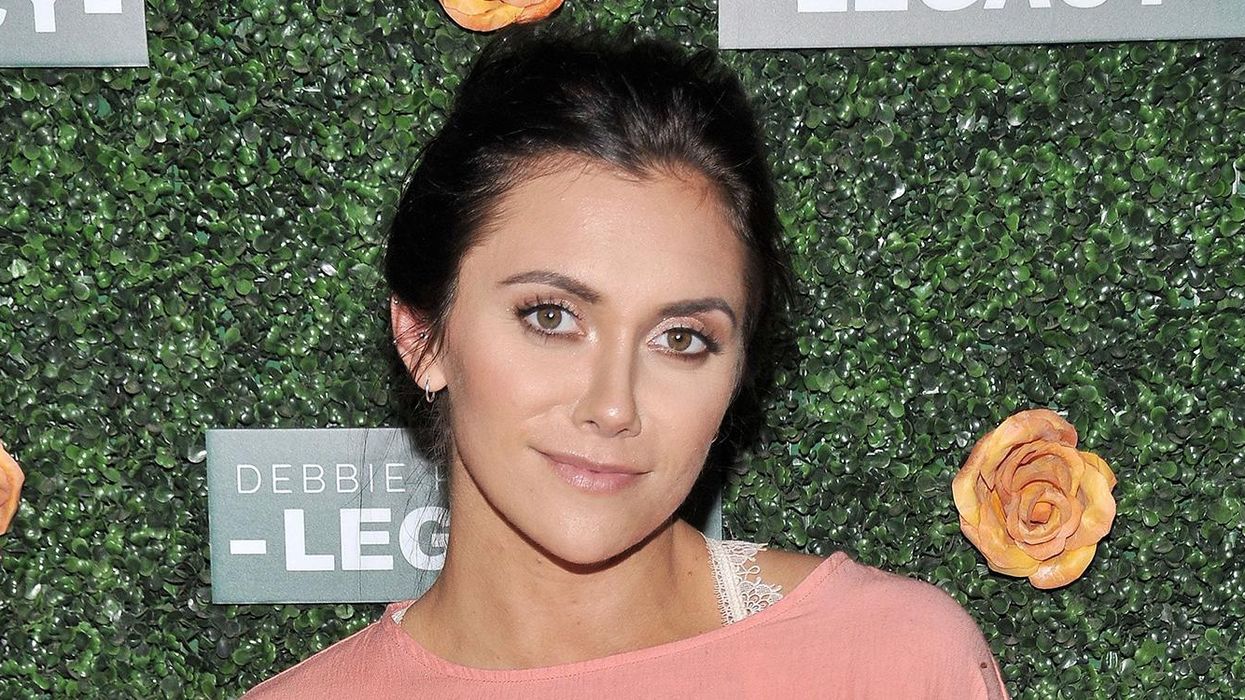 Sthanlee Mirador/Sipa USA/REX/Shutterstock
Actress and singer Alyson Stoner is best known for her roles in Disney productions such as The Suite Life of Zack & Cody and Phineas and Ferb.
You may also recognise her from movies like Step Up and Cheaper By The Dozen, as well as hosting the Disney Channel's Mike's Super Short Show.
She has also released several original songs and, despite being just 24-years-old, has a career in entertainment which stretches back to the mid-90s.
Yet despite her fame and success, she felt like she was being forced to suppress her true sexual feelings for the majority of her career.
In a deeply personal essay for Teen Vogue, the star comes out as sexually fluid declaring that she is attracted to "men, women and people who identify in other ways".
She adds:
I can love people of every gender identity and expression. It is the soul that captivates me.

It is the love we can build and the goodness we can contribute to the world by supporting each other's best journeys.
Stoner explains that she first realised she felt this way after meeting another woman at a dance workshop, who she instantly fell in love with.
The two remained friends for some time but she admits that she did try to stop her feelings from overwhelming her.
I stayed in touch with her casually, if casually means texting most days for hours at a time.

Our banter was natural, and we had a huge crossover of interests and passions, yet wildly different upbringings and beliefs.

The question of whether she was a cool new friend or more kept me awake in wonderment and dread. I tried to be patient and stifle the emotions so I could think objectively.

Our bond didn't feel quite sisterly or platonic. Flashes of her smile progressed to flashes of her wavy hair followed by the curve of her hips through her straight-leg pants.

I realised I had never fantasized about a guy this way, nor really ever felt comfortable dating guys. 
Eventually, the two did end up in a relationship but she still felt confused about her own sexuality which led her to seek therapy as a way of better understanding what she was feeling.
She was desperate not to identify herself as gay mostly because of her religion and her own misunderstanding of LGBT+ people.
I spent years — not months or weeks or days, but years — trying to identify the source of my attraction to her.

Like many, I had internalized some of the harmful beliefs and misconceptions about LGBT+ people and identities.

My faith at that time played a large role in every aspect of my life, and my worldview neither supported nor accepted same-sex relationships.

I prayed in turmoil nightly, begging to be healed from these desires.
Stoner also admits that certain members of her religious community forced her to go through with conversion therapy in an attempt to reverse her feelings about the woman she had fallen for.
She also pursued relationships with men, studied texts on the subject and sought answers from professors, scientists, church leaders, friends and family.
At one point she was convinced that she would be banished to hell but at her lowest point is when things began to change for her.
Right then I expected absolute emptiness, the height of despair and the lowest point in my life. I instead felt an inexplicable embrace.

Slowly, a curiosity set in, as if giving up might actually be the impetus needed to see life, God, love, humanity, and (literally) everything in a new way.

I'm not talking about believing whatever I felt like; rather, I felt a transformation, an ascension, an approach to life rooted in real love.
Although it has been a difficult journey for Stoner, she admits that she is relieved that she has finally come out and encourages others going through similar experiences to do the same.
If you're questioning or struggling with your sexuality, gender identity, or anything else, know that I and so many who've gone before us are with you.

Whatever your identity, you are lovable and wonderful and enough.
Her latest song "When It's Right" is an ode to this period in her life and the woman that changed everything for her.
HT Billboard