Notorious Isis executioner Mohammed Emwazi, better known as 'Jihadi John', has been reportedly killed in a US air strike.
Media sources in Turkey say his death has been confirmed, and US military sources confirmed overnight that there is a 'high degree of certainty' that the strike targeting the 27-year-old British national was successful.
In a statement outside Downing Street on Friday, prime minister David Cameron said:
Today, though, my thoughts, and the thoughts of our country, are with the familes of those who were so brutally murdered. Japanese citizens Haruna Yukawa and Kenji Goto, American journalists James Foley and Steven Sotloff, and aid worker Abdul-Rahman Kassig. And of course our own citizens, David Haines and Alan Henning.

Nothing will bring back David and Alan. Their courage and selflessness stand in stark contrast to the empty callousness of their murders. Their friends and their families should be proud of them, as we are. They were the best of British, and they will be remembered, long after their murderers are forgotten.
David Haines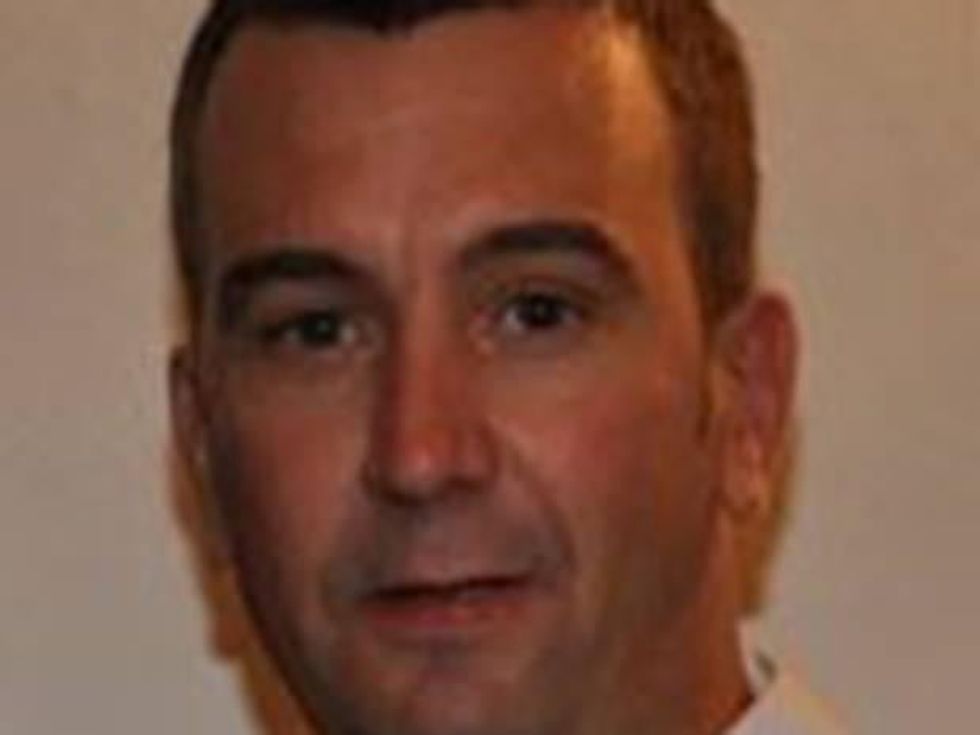 David Haines was born in Holderness, East Yorkshire, and raised in Ayr.
Haines worked for the Royal Mail and as an engineer for the RAF. It was while serving in the UN mission in the Balkans that he developed his passion for humanitarian work, and he dedicated the rest of his life to it, working for charities in Croatia, Libya and Sudan. He later began aid work in Syria, where he was ultimately captured.
Mike Haines, David's brother, described him as "most alive and enthusiastic" in his humanitarian roles:
His joy and anticipation for the work he went to do in Syria is for myself and family the most important element of this whole sad affair. He was and is loved by all his family and will be missed terribly.
He is survived by his wife Dragana, ex-wife Louise, and daughters Bethany and Athea.
Alan Henning
Alan Henning from Salford gave up spending Christmas with his family to go to Syria in December 2013.
The taxi driver had travelled to the Middle East with aid convoys on three previous occasions. He chose to sleep in a van on his journey to Syria rather than spend money on accommodation that could go towards those in greater need. Friends and co-workers described him as "caring", "funny" and someone who "gave more than they got."
He made the decision to volunteer after being inspired by aid workers who had already been out to Syria, and even had the words "aid for Syria" tattooed on his arm.
In a short video filmed shortly before his capture, Henning said of his aid work: "It's all worthwhile when you see what is needed actually gets to where it needs to go."
Henning leaves behind wife Barbara and their two children Lucy and Adam.
James Foley
James Foley was an American freelance photojournalist who worked across the Middle East, shining a light on some of the world's most hopeless places. In 2011, after being released from prison in Libya, he told students at his alma mater, the Medill School of Journalism in Chicago:
The honest fact is when you see something really violent, it does a strange thing to you. It doesn't always repel you, sometimes, as you know, it draws you closer. Feeling like you've survived something - it's a strange sort of force that you are drawn back to. I think that's the absolute reality.

I'm drawn to the frontline naturally.
Former colleague Max Fisher paid tribute to Foley's "unfailing generosity and warmth" and his bravery in returning to a war zone after being detained in Libya.
His mother Diane said she had never been prouder of her son for giving "his life trying to expose the world to the suffering of the Syrian people".
He is survived by his parents John and Diane and brother Michael.
Steven Sotloff
American freelance war reporter Steven Sotloff described himself as a "stand up philosopher from Miami".
After coediting his student newspaper at university Sotloff went on to report from conflicts in Egypt, Turkey, Bahrain, Libya and Syria, ducking air strikes and venturing to talk to dangerous people in dangerous places.
His university roommate described Sotloff: "The guy lit up a room. He was always such a loyal, caring and good friend to us. If you needed to rely on anybody for anything he would drop everything on a dime for you or for anyone else."
He is survived by his parents Shirley and Arthur and sister Lauren.
Haruna Yukawa
Japanese security consultant Haruna Yukawa went to Syria in 2013 looking for work helping expatriate Japanese people return home safely. The past decade had been a difficult one for Yukawa: his wife died of cancer, his business failed and he was forced to declare bankruptcy and lose his home.
Reuters reported that Yukawa had considered suicide in the past and his troubles led to a great deal of soul searching, including flirtations with ultra-right wing politics.
He borrowed money to travel to Syria when "he felt his life had reached its limit," Yukawa's father Shoichi said.
While there he met and befriended Kenji Goto. Goto described Yukawa as having a "soft, non-threatening approach that makes people trust him and puts them at ease".
In a blog post a few months before he died, Yukawa wrote:
I want to devote the rest of my life to others and save many people. I want to make my mark on history one more time.
Kenji Goto
Kenji Goto was an award-winning freelance journalist with his own media company who reported from Sierra Leone, Rwanda, Afghanistan and Syria. He made his third and final trip to Syria to try and rescue his friend, Haruna Yukawa.
Goto's wife Rinko said she was "extremely proud" of her husband.
"It was his passion to highlight the effects on ordinary people, especially through the eyes of children, and to inform the rest of us of the tragedies of war," she said in a statement.
After his death, a tweet posted in 2010 went viral. In it, Goto said:
Close your eyes. Bear it. If we become angry and yell, we are doomed. This is like prayer. Hate is not what humans should do. Judgement lies with God. That is what I learned from my Arab brothers.
He is survived by wife Rinko and their daughter, born in 2014, and two elder daughters from a previous marriage.
Abdul-Rahman Kassig
Abdul-Rahman Kassig, born Peter Kassig in Indiana, left the army in 2007 before going on to set up his own charity that provided food, stoves and blankets for displaced people on the front lines of the Syrian civil war.
It's about showing people that we care, that someone is looking out for those who might be overlooked or who have slipped through the cracks in the system for whatever reason.
He leaves behind his parents, Ed and Paula. Kassig converted to Islam while in captivity but his parents have stressed that his path to Islam began many years previously and was not forced.
In a statement, the couple said they were "heartbroken" by their son's death but "incredibly proud" of his work.
[Abdul-Rahman] lost his life as a result of his love for the Syrian people and his desire to ease their suffering.