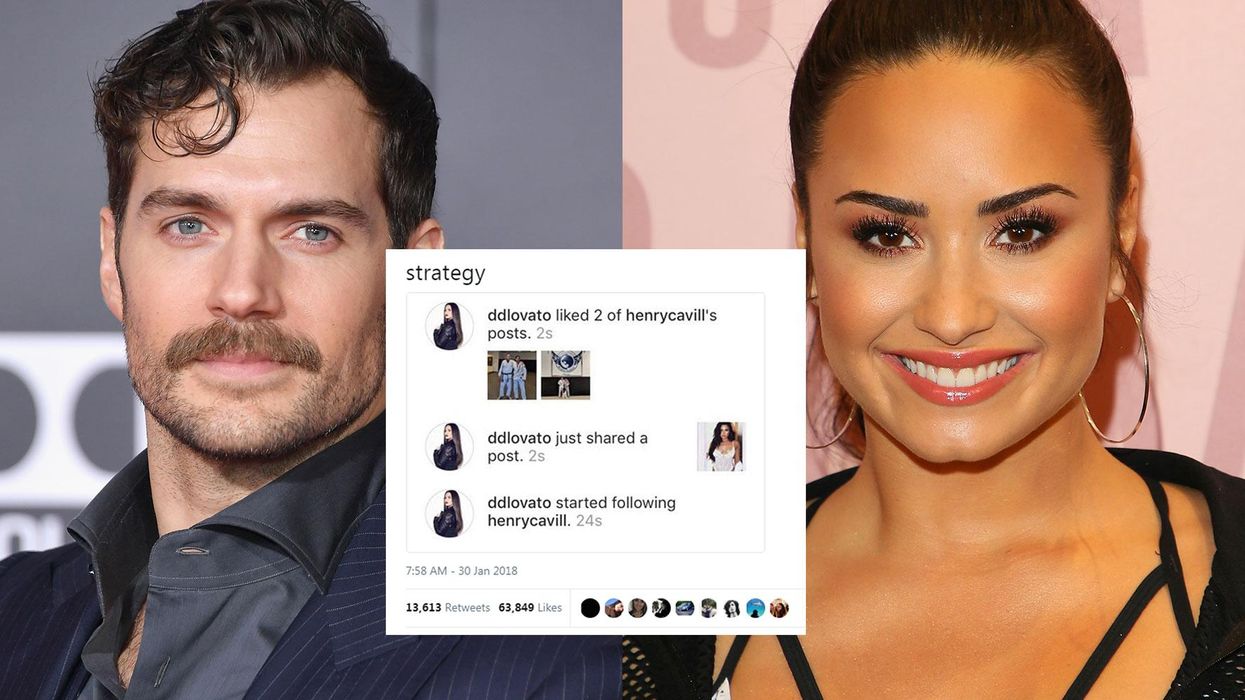 Getty Images / Neilson Barnard / Staff; Getty Images / Jean Baptiste Lacroix / Stringer
Demi Lovato is not only a singer and actress, but a master when it comes to Instagram.
Or that's what people think after she appeared to engage in a pretty smart strategy to catch the attention of actor Henry Cavill, aka Superman
Lovato's apparent Instagram game quickly caught the attention of eagle-eyed Twitter user @imnocrybaby.
First, she followed Cavill on Instagram - and then literally seconds afterward shared this lingerie picture.
And then, very quickly after that, she liked some of his posts. This can't be a coincidence.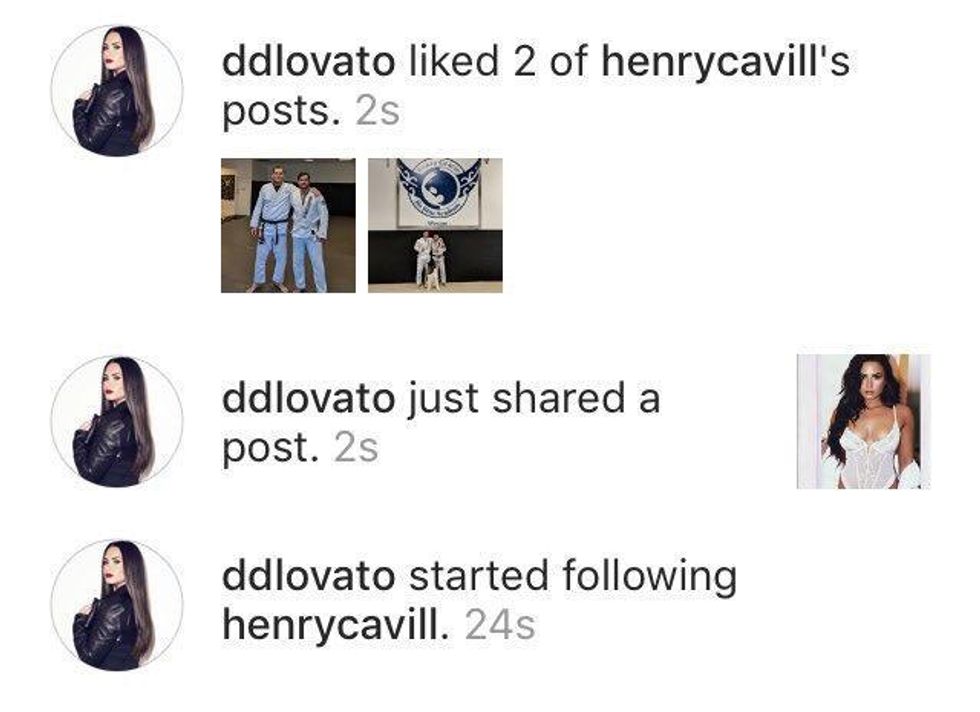 Picture: Twitter / @imnocrybaby
To be fair, it could be because they have both recently developed an interest in Brazilian Jiu Jitsu.
Regardless, people are loving it and feeling inspired.
And it seems to have worked.

Picture: Twitter / @justcatchmedemi