1) George Clooney is in Venice to get married to Amal Alamuddin.
2) He is a 53-year-old Hollywood actor, she is a 36-year-old British human rights lawyer.
3) They should get married on Monday.
4) Some other famous people are there (but we can't afford to show you photos of them.
5) Um...
6) That's it.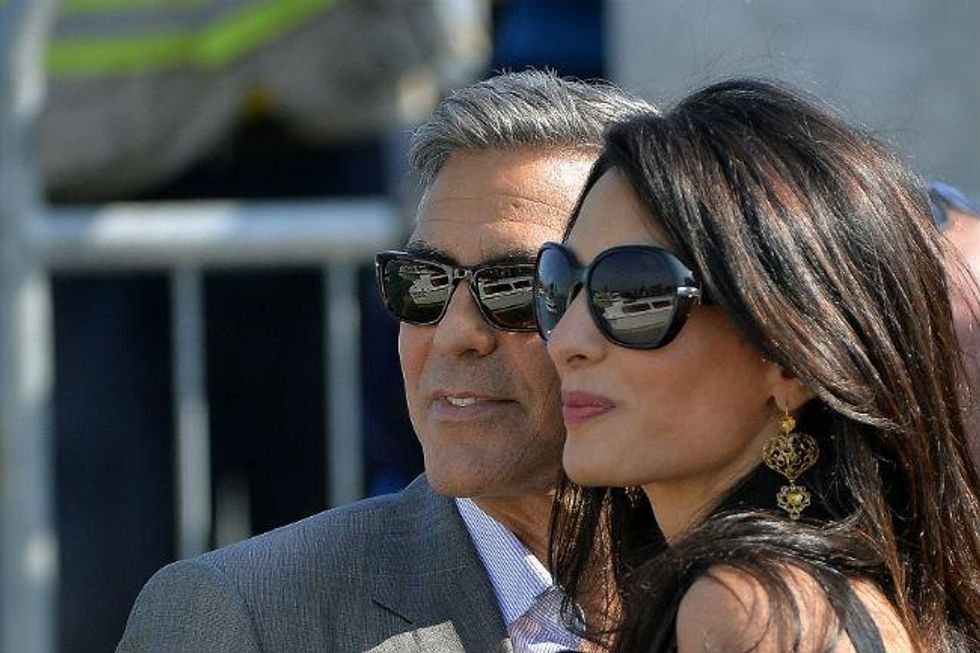 Top 100