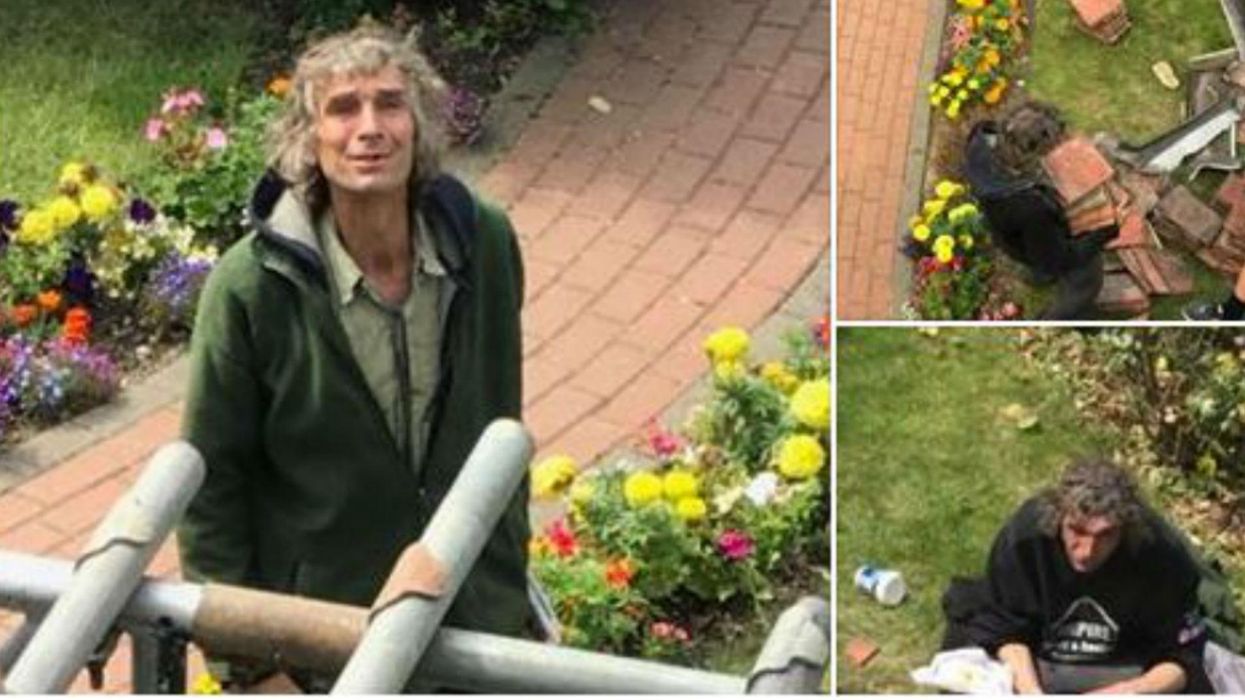 Facebook / Screengrab
A roofing company based in Hertfordshire has posted a heartwarming story to social media.
JayJay Murray, an employee of Empire UPVC and Roofing Specialists, posted photos of a man he claimed was called 'John' to Facebook.
In the post, Murray claimed that John was homeless, and when offered a day's work with the company, he accepted their offer.
We started a new job in London on a high road this week where this homeless man called John was living on a bench in the local park. We brought him a cup of tea early in the morning and offered him to come and help the next day. He was first on site and worked non stop, I have never seen anyone so happy to be at work! Got him Burger King for lunch and set him back on his way around London.

He said £15 will be fine, that this would get him thro[sic] the week but the boys had a whip round and he set off with £70 at 1o'clock and asked when he could come back.

His gratitude was a real eye opener. Keep going John got to be something good around the corner. Nobody willing to work should be living on the streets. 

'Thanks brothers its the most love ive ever had' he told us.
The post on JayJay Murray's Facebook page has been shared more than 5,000 times.
The story was reported by LadBible, and on Monday, the Facebook page of the company Empire posted an image of the story, with this caption:
Our story about John has now hit several different newspapers and online pages such as @ladbible we are so proud of the team for helping John that day and making a difference to his life!
In June 2017, analysis of official statistics by the Independent found that the number of persons declared homeless by local authorities had increased 34 per cent in England since 2011.
Between April 2016 and March 2017, 58,100 families were declared homeless.
HT Ladbible, Independent