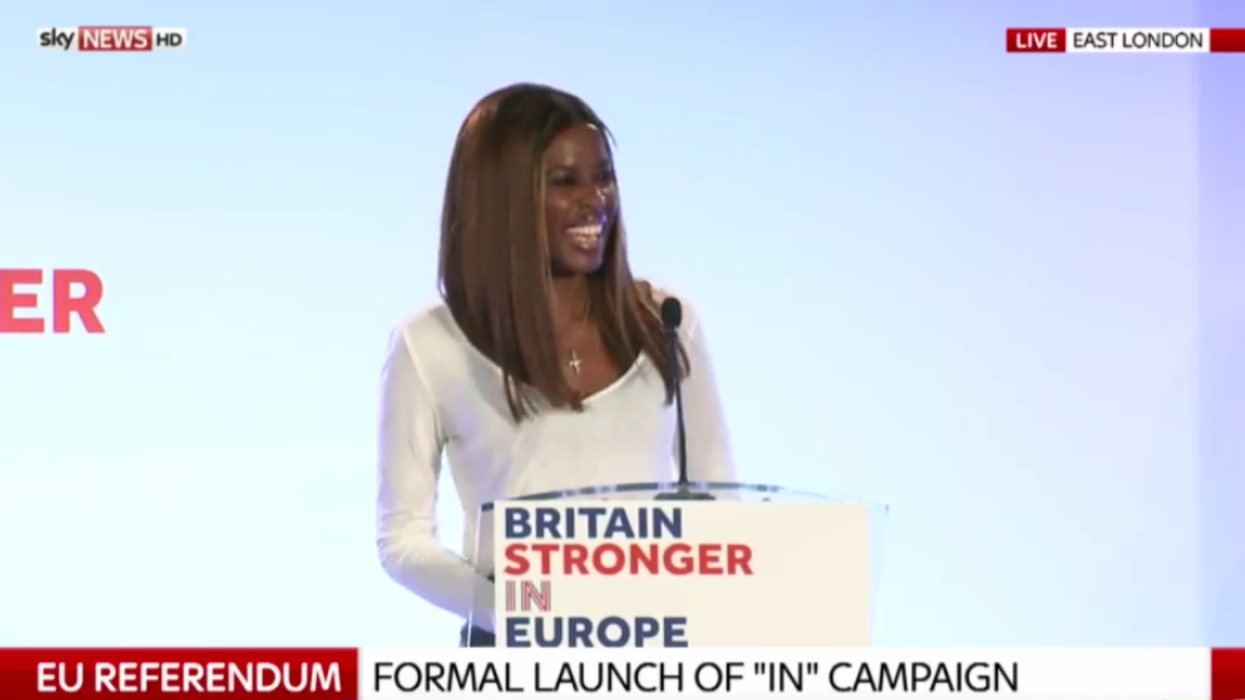 The group campaigning to keep Britain in the European Union ahead of the in-or-out referendum launched on Monday.
The "Britain Stronger in Europe" campaign is led by former M&S chief Stuart Rose and endorsed by the likes of Tony Blair, Gordon Brown and John Major.
In a bid to inspire young people to vote to keep Britain in the EU, former MTV and T4 host June Sarpong has been drafted in.
At the launch event in East London on Monday, Sarpong began proceedings. After asking everyone to switch off their mobile phones, pointing out the nearest emergency exit and telling everyone to "feel free to tweet", her speech began.
What we're hoping today will be about is a real, sensible conversation. A conversation that's based on truth and not scaremongering and separation.

We are living in very complex times and we need to work together as a united Europe in order to tackle these issues that we are facing.
And then she unleashed the killer line:
We need the efficiency of the Germans, the pragmatism of the Finns, the innovation of the Swedes, we also need the creativity of the Italians and, of course, the Frenchness of the French.
Maybe she meant to say 'je ne sais quoi'...