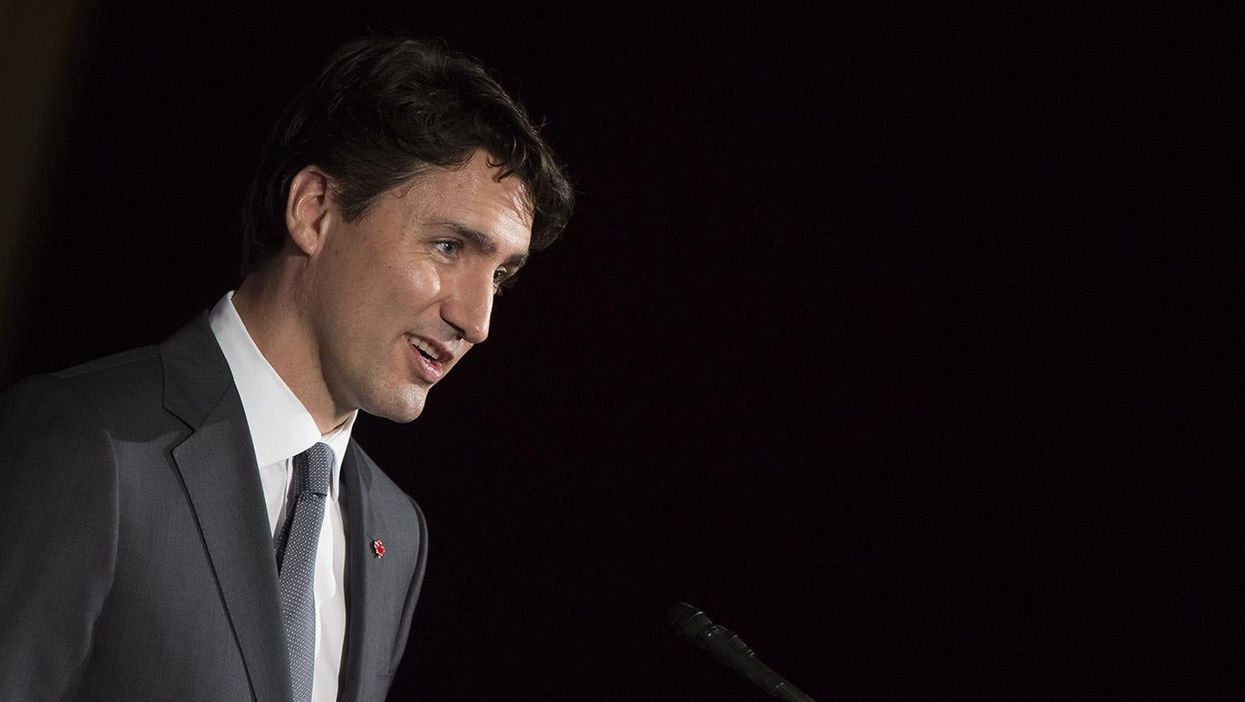 Remember last week, where a shirtless Justin Trudeau emerged from a cave and took a selfie with a 13-year-old boy?
This week Trudeau has gone one better: photobombing a wedding, still sans shirt.
As photographer Marine Recker explained:
Justin was quickly leaving the beach at the same time the bride appeared and started coming down the stairs. It was her moment and he respectfully stood aside and witnessed her walk down the aisle to her husband-to-be.
The picture taken on a beach in Tofino , British Colombia, has delighted the internet - and while some people criticised the prime minister for doing "anything and everything" to get photographed, Recker defended her accidental subject, writing on Facebook.
Justin is not a politician in this photo. He is a human being that is able to celebrate and empathise with others. He didn't mean to be in the photo. Fate gave him no choice and he did the only thing he could do but stand there and allow her to pass. He is looking at the camera in some of the photos because I was looking at him and smiling, sharing in the humour of the moment.
Nevermind the haters: the majority of the internet reacted as you'd expect - with barely restrained glee.
More: Family finds a topless Justin Trudeau hiking in the woods on holiday, internet reacts as you'd expect