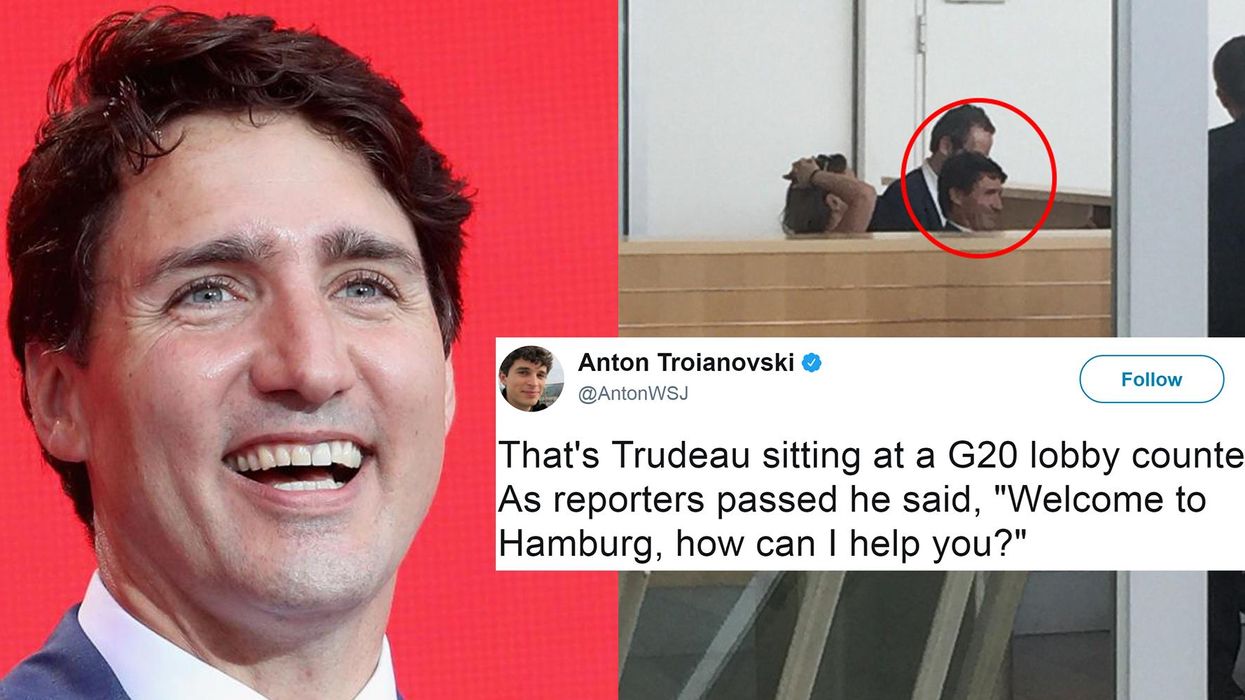 CHRIS JACKSON / GETTY IMAGES / @AntonWSJ / Anton Troianovski
Just when you think Justin Trudeau has reached peak obsession for the internet, he managed to do something like this.
He might be employed as a representative for Canada, but that doesn't stop the PM from trying to make everyone feel welcome, anywhere.
According to Anton Troianovski of the Wall Street Journal, Mr Trudeau set himself up at the lobby counter for the G20 today and proceeded to greet people with that Canadian politeness you hear so much about.
No wonder the leader has maintained impressively high approval ratings throughout his tenure - despite a recent tumble, they stay high compared to past prime ministers.
Though some have criticised him for an image that is too media-facing, we can't help but be spun in his charming web.
The Canadian PM has had a busy G20 summit, fighting for gender equality and education rights.
Don't go changing.