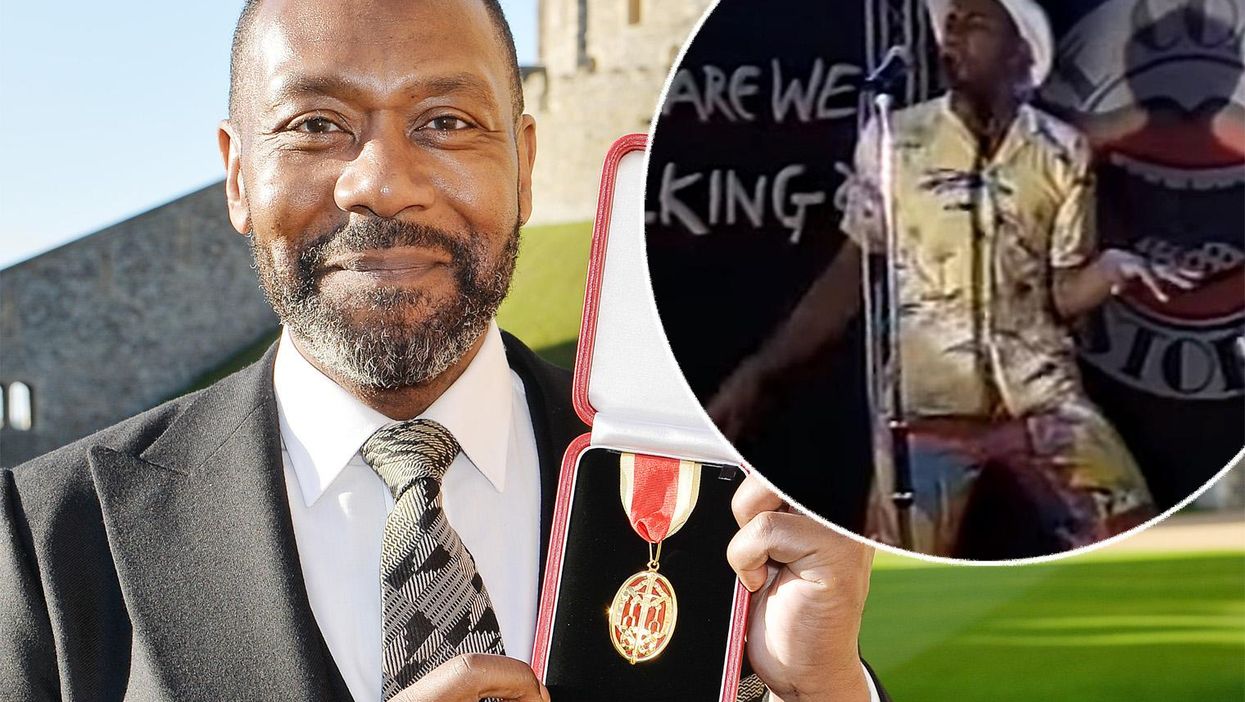 Sir Lenny Henry was today knighted at Windsor Castle for services to drama and charity.
The comedian has featured prominently in Comic Relief as a presenter, having co-founded the regular campaign in aid of children, as well as being a successful stand-up and TV comic. This week he was named in eighth place in the MediaGuardian 100 powerlist.
He has championed diversity in British television, only last week giving a speech at Bafta in which he said:
It is almost 18 months to the day since I gave my last speech on diversity to Bafta. I made it plain then that things could only be improved by a sea change in the minds of television executives or the intervention of Thunderbirds 2, 3, and 5.

Now, when you take into account that 98.5 per cent of TV directors are white, even the combined forces of International Rescue might baulk at the challenge, but let's not give up hope.
You can listen to the full speech below, which begins at around the ten minute mark:
The man from Dudley is arguably one of the UK's most prominent comedians, so it is a little confusing to note that ITV intercut footage of an interview with Sir Lenny on his knighthood with images of Ainsley Harriott.
The footage is shown as Sir Lenny details his emergence into the comedy scene and early career experiences.
The intercut footage appears to actually be of TV chef Harriott, who was part of a comedy act called the 'Calypso Twins' before moving into food entertainment.
The footage is of the duo performing at the comedy store in the 1980s, such as in the video below:
A spokesperson for ITV News said:
ITV News apologises for the error broadcast in the lunchtime news package today regarding Sir Lenny Henry's knighthood at the palace.
This was the result of an error in the production process in a piece intended to celebrate Sir Lenny's significant achievements in British entertainment.
Sir Lenny said that the build-up to the ceremony was "exhausting" but that it had met his expectations:
When you're standing there waiting with the man, you suddenly sober up and go well actually this is quite a serious thing.
He added that said it was a recognition for everyone who has supported him and Comic Relief over the years:
Huge respect to everybody who has ever had anything to do with my progress really, it's a wonderful honour and it's for them, the people of Dudley and my family.