Teri Copland/PA Wire
A little boy has had his wish come true after Royal Mail informed him that he had successfully delivered a birthday card to his dad "in heaven".
Seven-year-old Jase Hyndman from West Lothian, Scotland, along with his ten-year-old sister Neive, lost their father four years ago, but have continued to celebrate his birthday ever since.
This year Jase wanted to send his dad a birthday card but was concerned that it might not make it to its destination, so it included a special request to the Royal Mail.
In the letter he wrote:
Mr postman, can you take this to Heaven for my dad's birthday, thanks.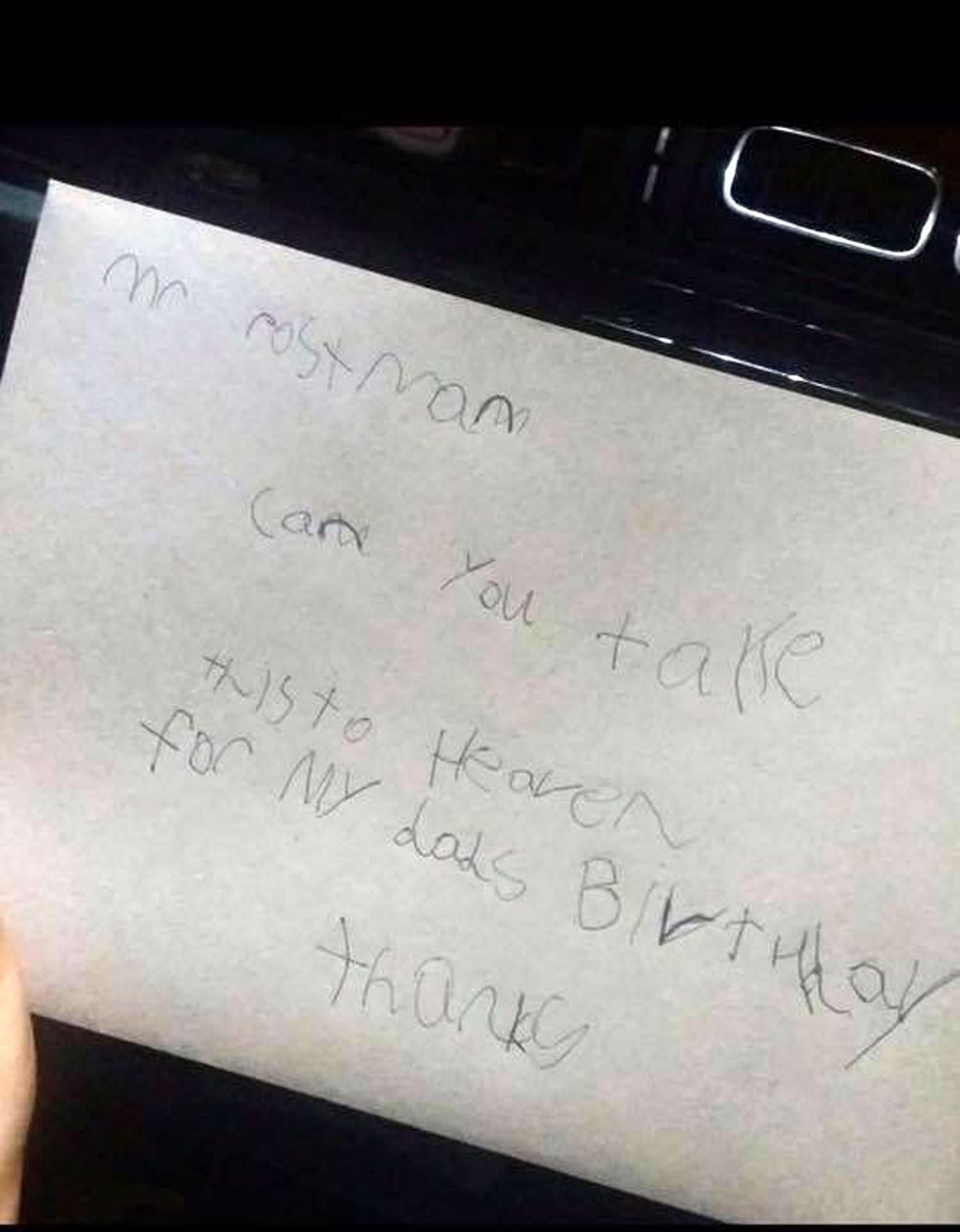 Picture: Teri Copland/PA Wire
This heartwarming message could have easily been lost in the mail or ignored by the postal service, but what they did next was truly wonderful.
A few days after Jase sent the letter, he received a reply from Sean Milligan of the Royal Mail who confirmed that they had managed to deliver the card despite it being a 'difficult challenge'.
In the reply note, Milligan wrote:
Dear Jase,

While we've been delivering your post, we became aware of some concerns.

So, I just wanted to take this opportunity to contact you about how we succeeded in the delivery of your letter, to your dad in heaven.

This was a difficult challenge avoiding stars and other galactic objects on route to heaven.

However, please be assured that this particular important item of mail has been delivered.

Royal Mail's priority is to get customers mail delivered safely I know how important your mail is to you.

I will continue to do all I can to ensure delivery to heaven safely.

Yours sincerely, 

Sean Milliga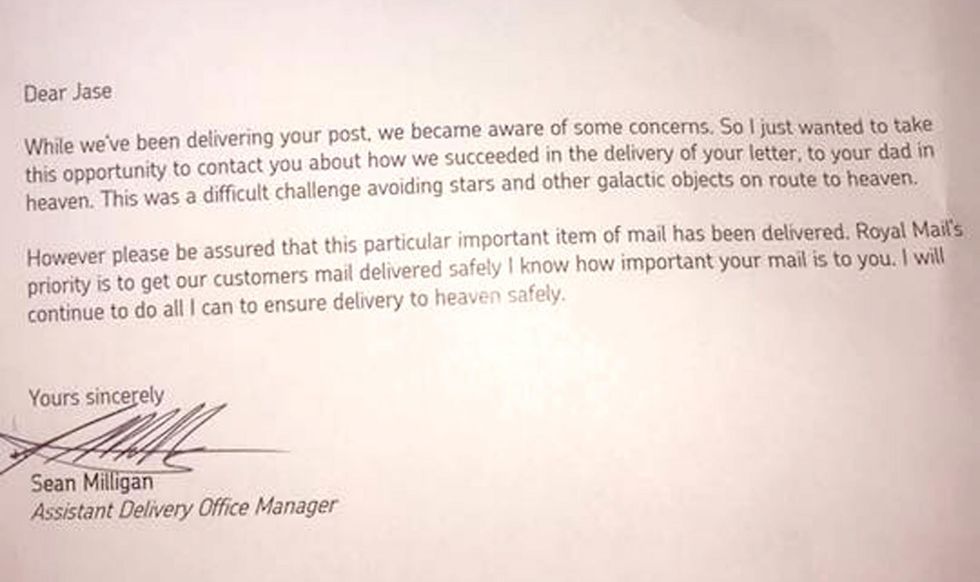 Picture: Teri Copland/ PA Wire
A Facebook post featuring Jase's letter and the Royal Mail's reply has become gone viral and has been shared more than 200,000 times at the time of writing.
Jase's mother, Teri Copland added afterwards they were 'overwhelmed' and 'emotional' upon receiving the kind response.​ She is quoted by Sky News as saying:
You didn't have to make the effort to do this, you could have just ignored it, but the fact that you have made the effort for a little boy you've never met is such a lovely thing to do.

Royal Mail, you've restored my faith in humanity.
HT Sky News