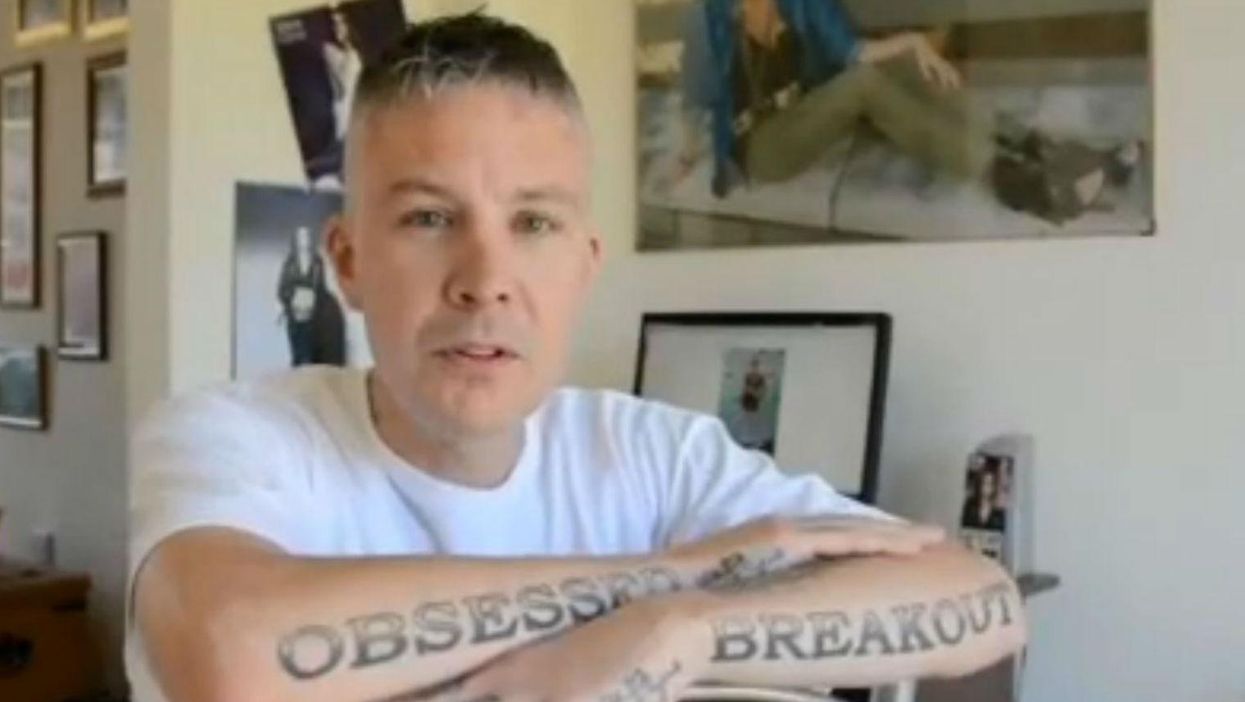 When you're young and impressionable, obsessing over celebrities is part and parcel of that painful process of puberty.
But you tend to get over it, as your passion and all-encompassing love mellows into something less intense.
And you know, less weird.
Now, you might remember 43-year-old Carl McCoid, who since 2010 has adorned his body with 29 Miley Cyrus tattoos, to the tune of almost £3,000.
Picture: Screengrab/Hull Daily Mail
Miley didn't like it.
There's a dude that holds a record of the most pictures of my face, he has like 18 pictures of my face and they're really ugly.
It all went down hill from that point and over one year later, to absolutely nobody's surprise he's having some trouble with the ladies.
Specifically, he can't seem to get them.
On Monday he told the Hull Daily Mail:
People can't seem to see past the tattoos and it was having a very negative effect on my life where I felt trapped by them. I've just gone off her.
It's all that the girls he had invited on dates wanted to talk about.
The conversation just seems to be centred around them and it just gets boring. I feel like I can't move on.
McCoid began the process of removing his biggest Miley Cyrus tattoo last week.
Hopefully he'll have better luck in the dating game now.