Gladys Hooper is celebrating her 112th birthday today, just three days after becoming the oldest person in Britain. She says she doesn't feel a day over 70.
The supercentenarian, assumed the mantle on Thursday following the death of Ethel Lang who was 114.
On hearing the news, the Isle of Wight native explained: "I am surprised. I thought I was just the oldest person on the island."
I have always been busy, I prefer being busy than being idle, that's what I don't like about now, I can't get about like I used to.

I have always lived a straight life, never done stupid things. I have never gone beyond the limit, always been active. I think always being active keeps you young.
Gladys Hooper revealing the secret to her longevity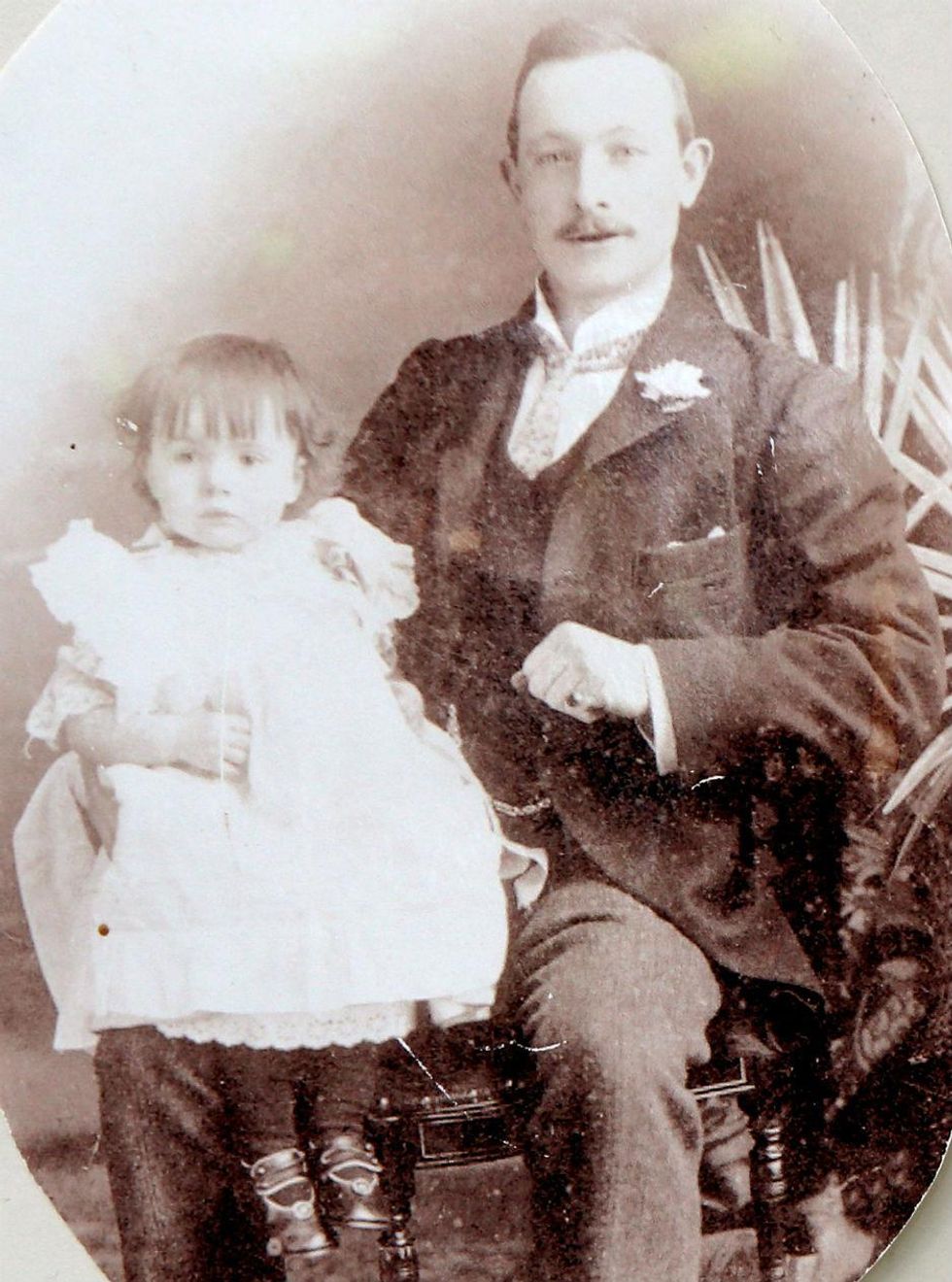 Undated family handout photo of Gladys Hooper, sitting on her father, William Nash's knee (Picture: PA)
I have done what I wanted to do and helped others as much as I could.

I do not feel anything like the age I am, I do not feel any different to when I was 70.
Gladys Hooper on her life philosophy
Mrs Hooper, nee Nash, was born in Dulwich, south London, in 1903 but brought up in Rottingdean in Sussex.
In her youth she had been a successful concert pianist before starting what is thought to have been one of the country's first car hire businesses.
She moved to the Isle of Wight in 1977 following the death of her husband. Members of her family have travelled from across the country, as well as one from British Columbia, to be with her on her big day.
Gladys Hooper and her family (Picture: PA)