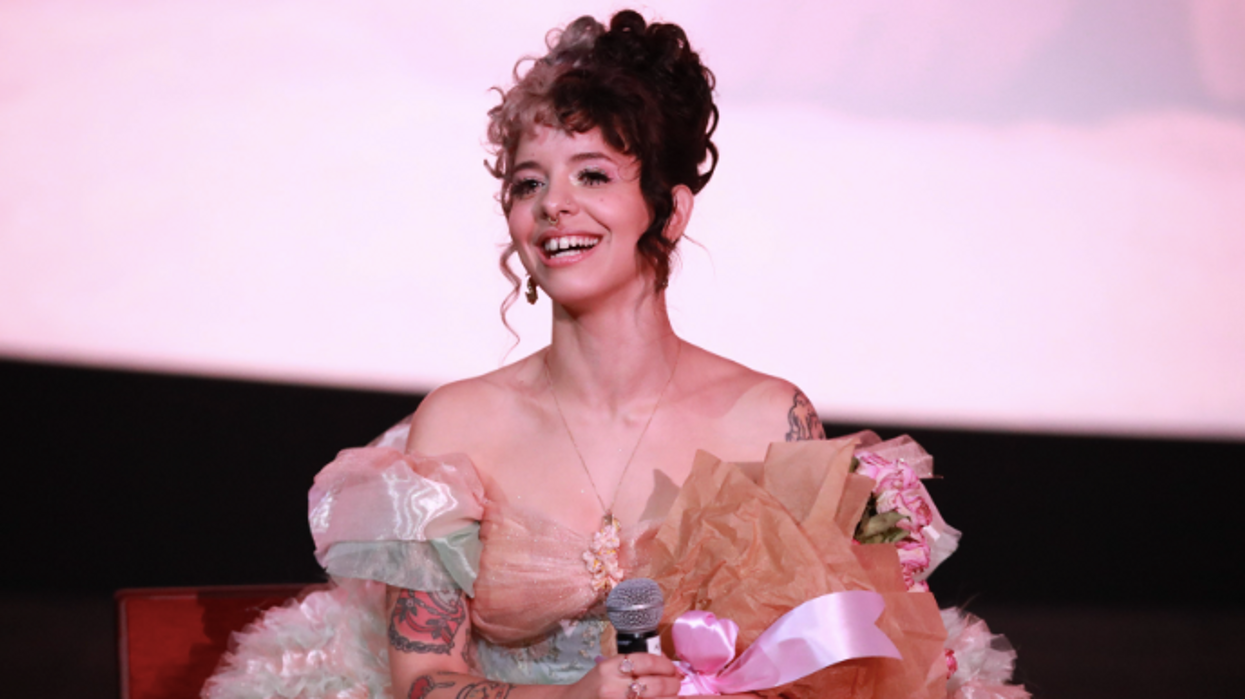 Photo by Rich Fury/Getty Images for Melanie Martinez / Atlantic Records
Melanie Martinez fans have expressed their disappointment with the popstar over her VIP package on her Portals tour.
The description of the package on Ticketmaster promises an "interactive photo experience" for VIP ticketholders, leading fans to believe this meant an in-person meet-and-greet with Martinez herself.
However, this wasn't the case as the photo experience was Martinez in the form of an AI-generated hologram of that greets fans in her prosthetic mask, so the fans didn't get to meet the singer in person.

Sign up to our free Indy100 weekly newsletter
With VIP tickets costing around $400, it has led to fans sharing their discontent on social media.
"Does anyone else think the VIP AI meet and greet with Melanie is kinda stupid? I mean, the VIP tickets were $400, and you didn't even really get anything," one fan complained on TikTok.

@melsgrippingtoes

I still love melane and everything Im literally going to her concert. But she could atleast put in some more effort
Another added: "When I saw videos of it, I thought that it was a joke, but then no that's the real thing and it's so disappointing."
"It's not even ai it's just a pre-recorded video of her," someone else replied.
A fourth person commented: "I would not pay for that… imma just take someone else's video and photoshop me in. Same thing."
Though some fans did defend Martinez, noting that a meet-and-greet was not mentioned in the package.

One person said: "I thought it was cute everyone's hating it never said anywhere there was going to be a meet and greet. The concert was so fun."
@katebellla

I thought it was cute everyones hating it never said anywhere there was going to be a meet and greet. The concert was so fun 🥰 #portalstour @Melanie Martinez
"It wasn't labeled as a meet and greet tho. It was 400 to be upfront in her concert, the ai thing was just an extra thing included," another person wrote.
Someone else added: "I mean if it stated AI meet and greet and cost $400 maybe just don't go."
While other fans also claimed they didn't receive their VIP merchandise such as a signed poster, VIP merch and tote bag.
One person said: "I didn't even get the merch bruh," as another similarly echoed: "I heard someone bought VIP and didn't even get the merchandise stuff."
Melanie Martinez's third album, Portals is out now after being released back on March 31.

Have your say in our news democracy. Click the upvote icon at the top of the page to help raise this article through the indy100 rankings.