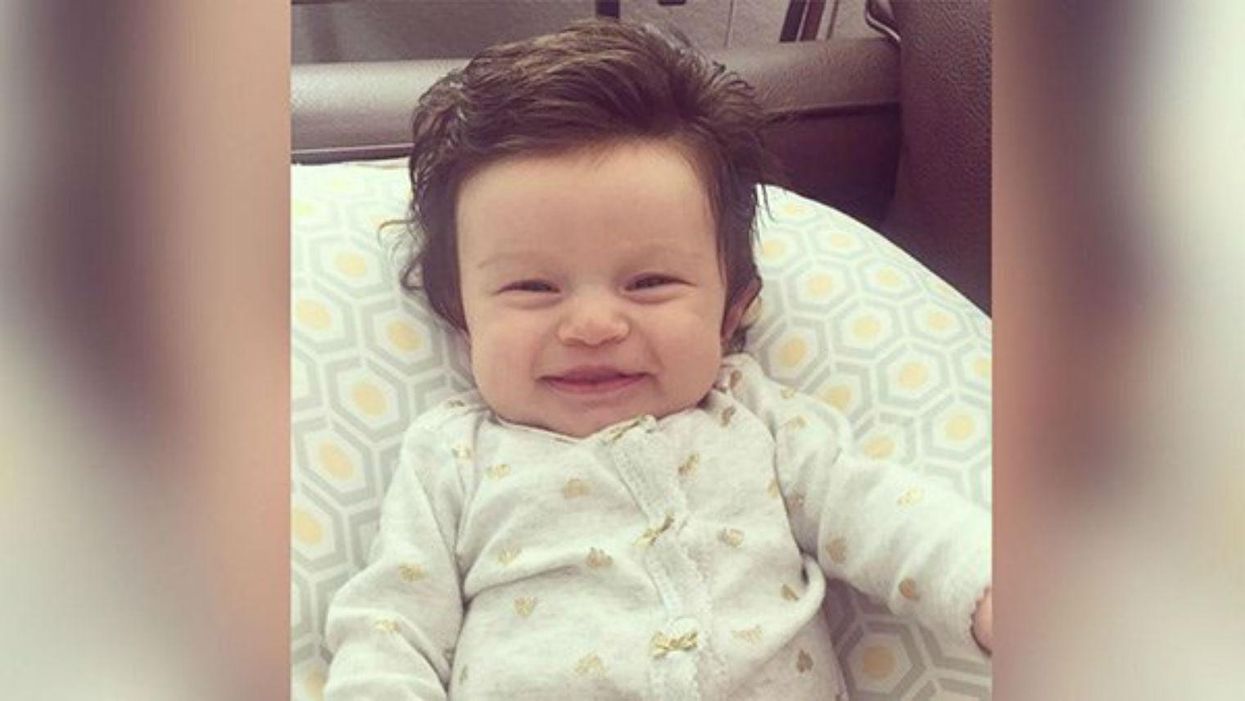 It all started a few weeks ago when Mackenzie Kaplan posted a picture of her baby on Facebook.
In the time since, 10-week-old Isabelle has become an internet star - and it's all because of her hair...
Picture: Imgur
The post has been viewed over three million times on Imgur with people shocked and full of admiration for her perfect quiff.
How does this baby have better hair than me? I thought babies were bald!
Some have drawn comparisons to the likes of Charles Bronson, Mark Wahlberg and even Ron Burgundy...
Isabelle's hair, which the family told ABC News she was born with, has even led to them appearing on breakfast TV in the US.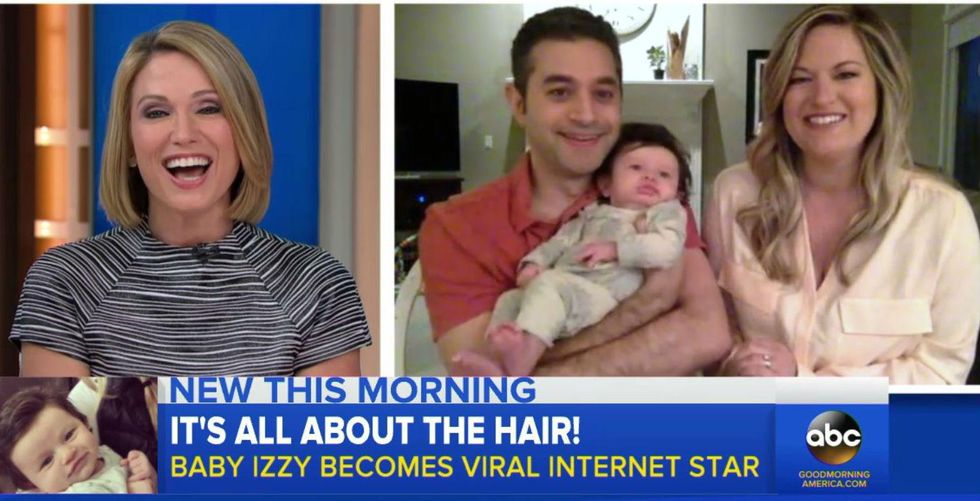 Her father, David, who was similarly hirsute as a baby, told the station how the image went viral:
It turned out was my cousin saw that picture on Facebook and he just thought her hair looked so funny for a baby - that it looked like a news anchor or something, and so he posted it on Reddit.
While her grandparents are apparently a little unhappy about some of the memes, the Kaplans are just pleased their baby's hair is providing so much joy for so many people:
We're just kind of proud that she's getting all this attention.