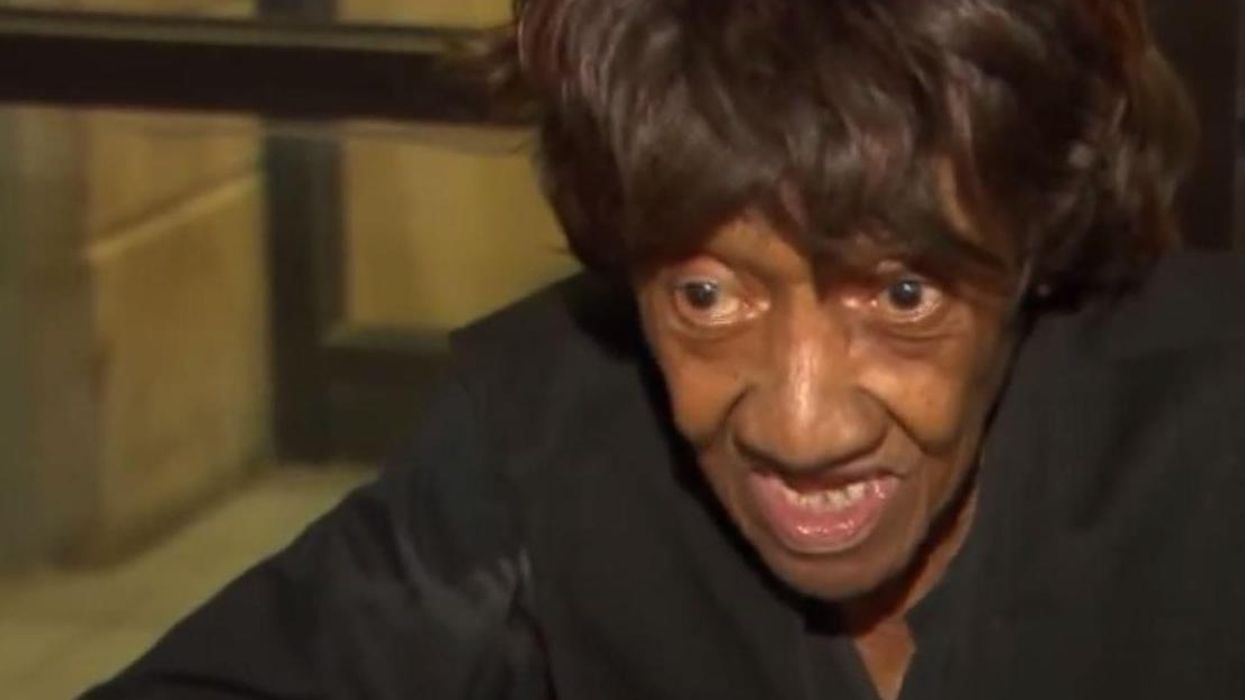 Screengrab/ Facebook/ Ayana Henry
Thiefs, listen up. Do not mess with this 86-year-old woman.
On Sunday, Bernice Starnes was sitting in her wheelchair outside her apartment in the Bronx, New York, when a woman snatched her handbag. Luckily, the police caught the thief - Adrienne Terry - and charged her with petty and grand theft.
Screengrab/Facebook/Ayana Henry
In a television interview with Pix11, Starnes had some choice words for Terry.
"She wanted to hurt me, and the bitch doesn't even know me," Starnes told reporter Ayana Henry. "I hope they beat her ass in prison every day."
When Henry suggested that some might think her comments were a bit harsh, Starnes said that what Terry did was worse.
"I'm supposed to feel sorry for that bitch? I don't.

"I hope she stays [in prison] for the rest of her freaking life."
The thief was caught on camera stealing Starnes' handbag. Terry denies committing the crime, and told Henry "it wasn't me".
More: Man tries to rob woman in park, doesn't realise she's an off-duty police officer
More: Two pictures which sum up the problem with how the world treats successful women