Imagine the moment, the eyes of the world are on you, the host nation's finest athlete has just handed you the baton, the Queen's eyes burn a hole in the back of your head as she mutters under her breath.
And you just can't get the sodding speech out of the baton.
That was the nightmare facing the Commonwealth Games Federation president, Prince Imran of Malaysia, last night.
(Picture: BBC)
But fear not, because Sir Christopher Andrew Hoy was there, bedecked in his glorious tartan kilt, to save the day.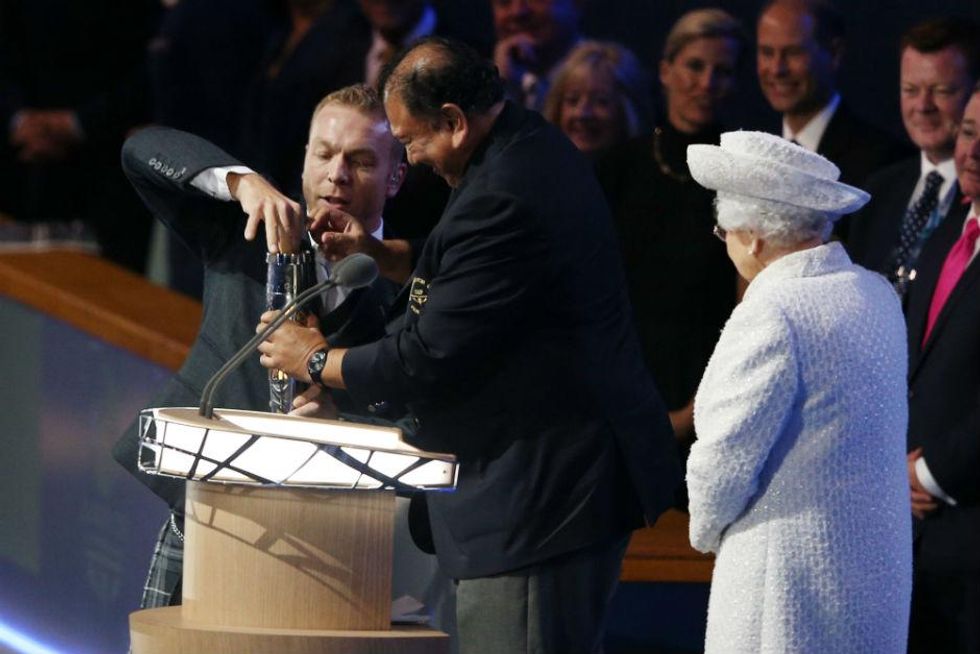 (Picture: Getty)
(Picture: PA)
Look at his face!