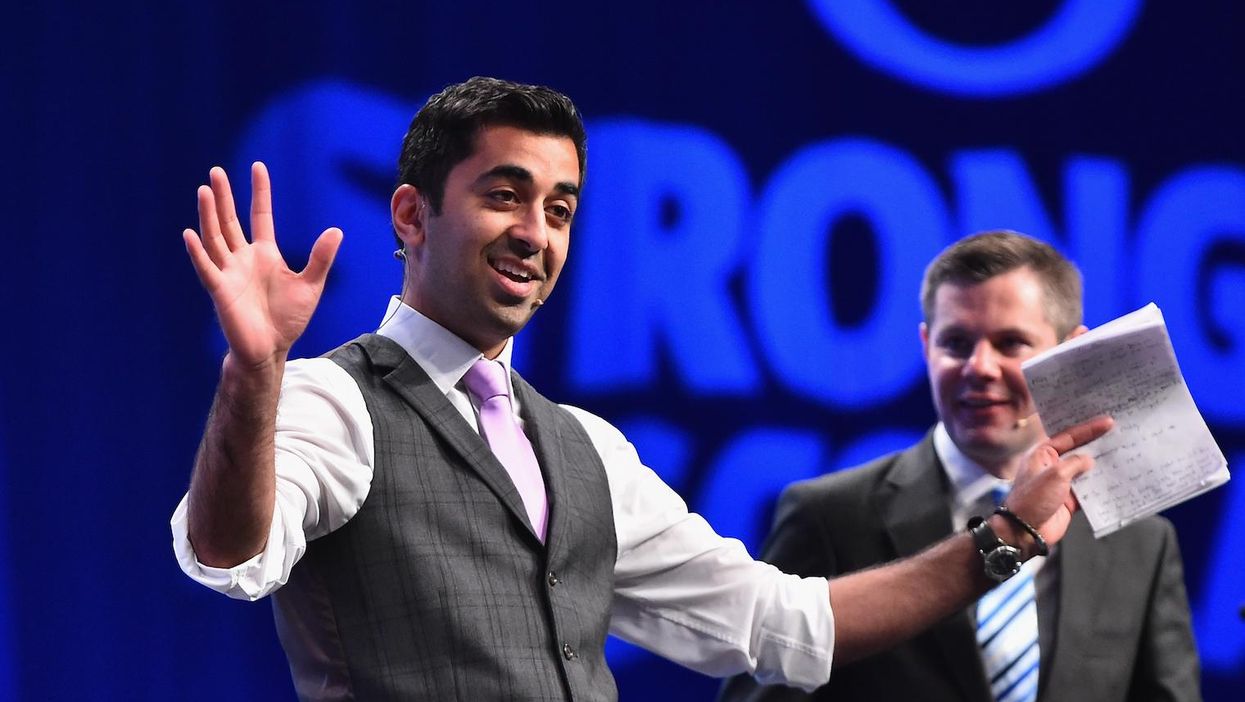 Humza Yousaf is the Scottish Minister for Europe and International Development and is a MSP for Glasgow.
Born in Glasgow to his Mother, from Kenya, and his father, from Pakistan, he was schooled in Glasgow, attended the University in Glasgow, and has worked for the Glasgow community for years, before becoming the youngest MSP to be elected to the Scottish Parliament in 2011 as a member of the SNP.
He is also a Muslim and, as such, deals with a fair amount of hate messages on the basis of his religion...
Like this one calling him a "terrorist sympathiser" after a tweet announcing the opening of the Scottish Government office in Dublin:
As well as this tweet after the terrorist attacks in Paris of last year: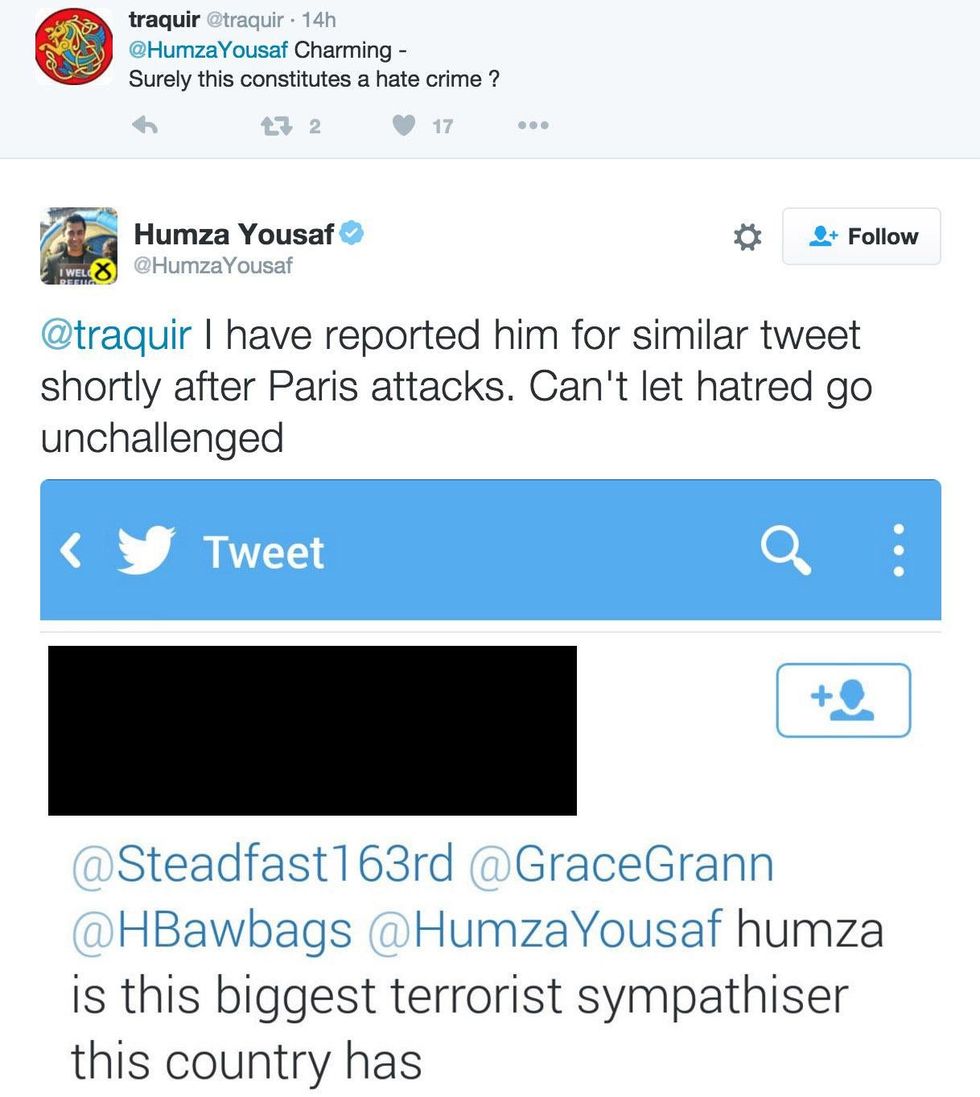 Following the most recent incident, on Friday evening, Mr Yousaf had a stellar reply ready for this man.
Well played, Humza. Well played...
The man in question has now disappeared and has since made his tweets private. indy100 has contacted Mr Yousaf's office for comment.