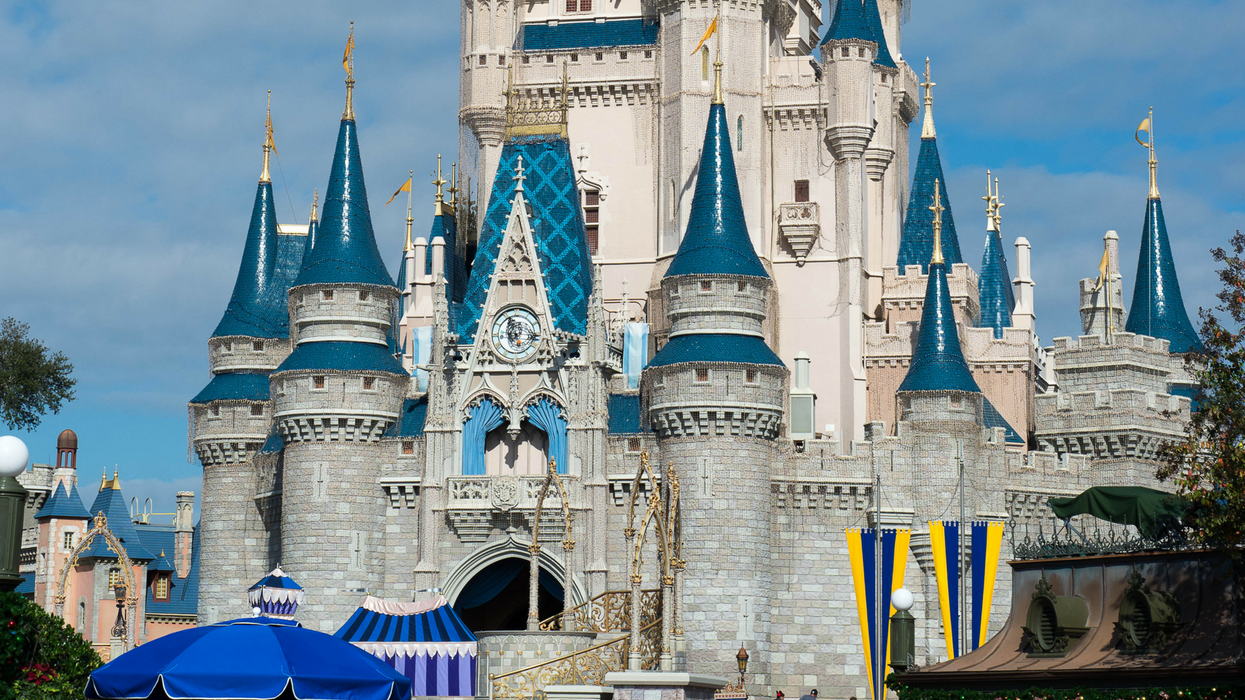 iStock
Robert Leibowitz owes his life to a T-shirt.
The New York native's kidneys were failing, he desperately needed a transplant and he was running out of time. So he decided to take matters into his own hands.
The father-of-five printed a messaged on a T-shirt that read:
In Need of Kidney. O Positive.
Then, he headed on a family holiday to Disney World.
Robert was just 12-years-old when he was first diagnosed with kidney issues. As his health deteriorated, he was told he would need dialysis treatment every three weeks and eventually, a transplant.
He'd already been on the waiting list for a transplant for four years before his trip to Disney World.
The 60-year-old told the BBC:
I went on the 'deceased donors list' for a transplant, but I could have waited up to 10 years to get a match that way."
And because of his blood type and kidney problems in his family - his children couldn't help.
A trip to the 'happiest place in the world.'
At Disney World, some tourists asked Robert to pose for photos and one person shared a picture on Facebook in August 2017.
The post quickly went viral, by the end of the day it had been shared over 32,000 times. By the end of the week, 90,000.
Robert then started receiving calls and messages.
It took him a while to get through them all because he wanted to respond to every single correspondence. Finally, he got in contact with Richie Sully from Indiana who kindly offered his kidney to Robert.
After a series of tests, Richie was found to be a match and the pair are now both recovering in their homes following a successful kidney transplant last week.
A true "hero."
In his interview with the BBC, Robert said:
All I wanted was more time to spend with my kids, and now I can have another 20 or 25 years.
I can't put it into words. I feel amazing.
Richie Sully is my hero.
And on the viral Facebook picture, Richie left a message that read:
I wanted to take a moment and thank everyone that shared this post.

Had it not been for you guys, I never would have seen it and Rob would still be looking for a match.

His kids can now go to bed and not have to worry about their dad. Thank you for helping me give them more time as a family.
Going forward, Robert hopes to raise awareness of the importance of organ donating.