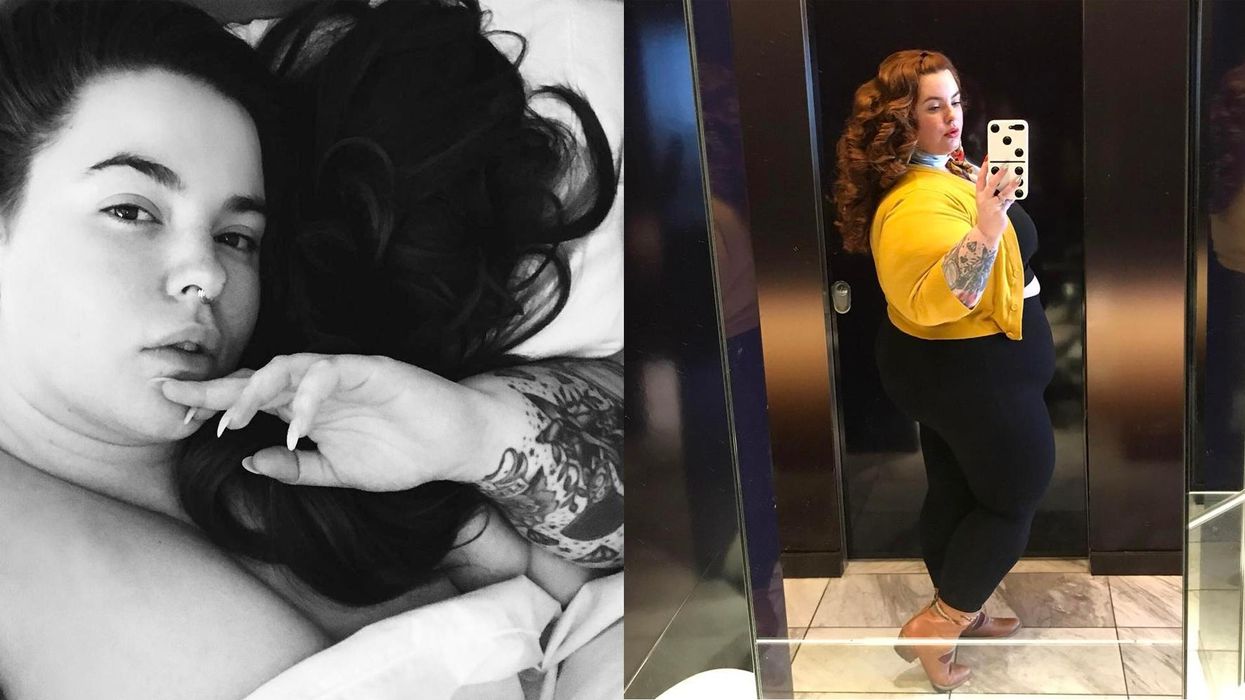 instagram.com/tessholliday
There is a tremendous amount of pressure on women to lose weight after pregnancy and it's not okay.
One woman who has endured her fair share of body shaming in her life is plus size model Tess Holliday. She had her second child last year and recently took to Instagram to speak up for herself and for post pregnancy women everywhere.
Holliday posted an image of herself with the caption:
Gentle reminder to myself that as a mom, I deserve to feel sexy & desired. Fat women & moms are robbed of our sexuality so I'm here to tell you to stop that shit. Ok? 💯😉#effyourbeautystandards
So far the post has received a huge response with over 38,000 likes and hundreds of comments.
Many people posted messages of support and appreciation.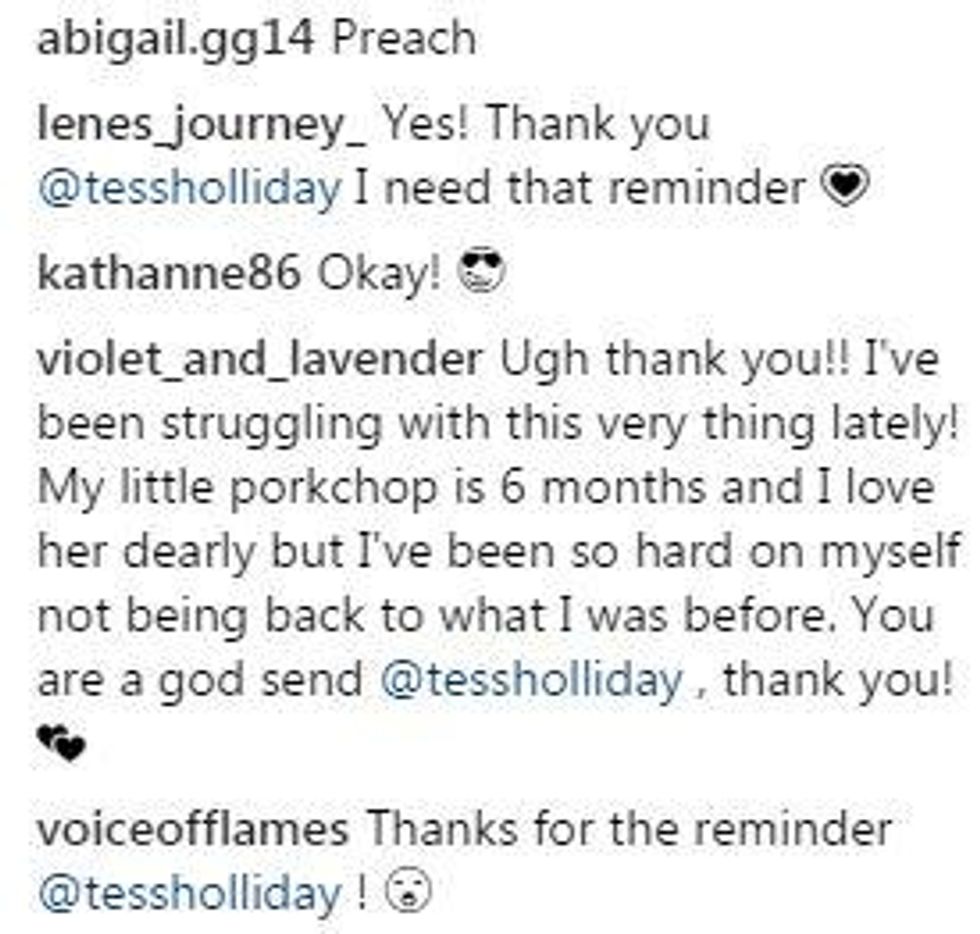 Picture: Instagram
This is not the first time Holliday has spoken out about the pressure on pregnant women. In a Facebook post in 2016 she said:
When 'celebrities' are pregnant in the press, they look glamorous, toned & are eager to talk about how they are going to get the baby weight off. While I've done my best to look as put together as possible, that's not real life, & it's not for most women.
Holliday has long been an ambassador for women embracing their bodies and her most recent post highlights something that many women struggle with post pregnancy.
One woman described the plus size model as 'a role model for thicker women' and another called her an'inspiration.'
Keep up the good work Ms Holliday.