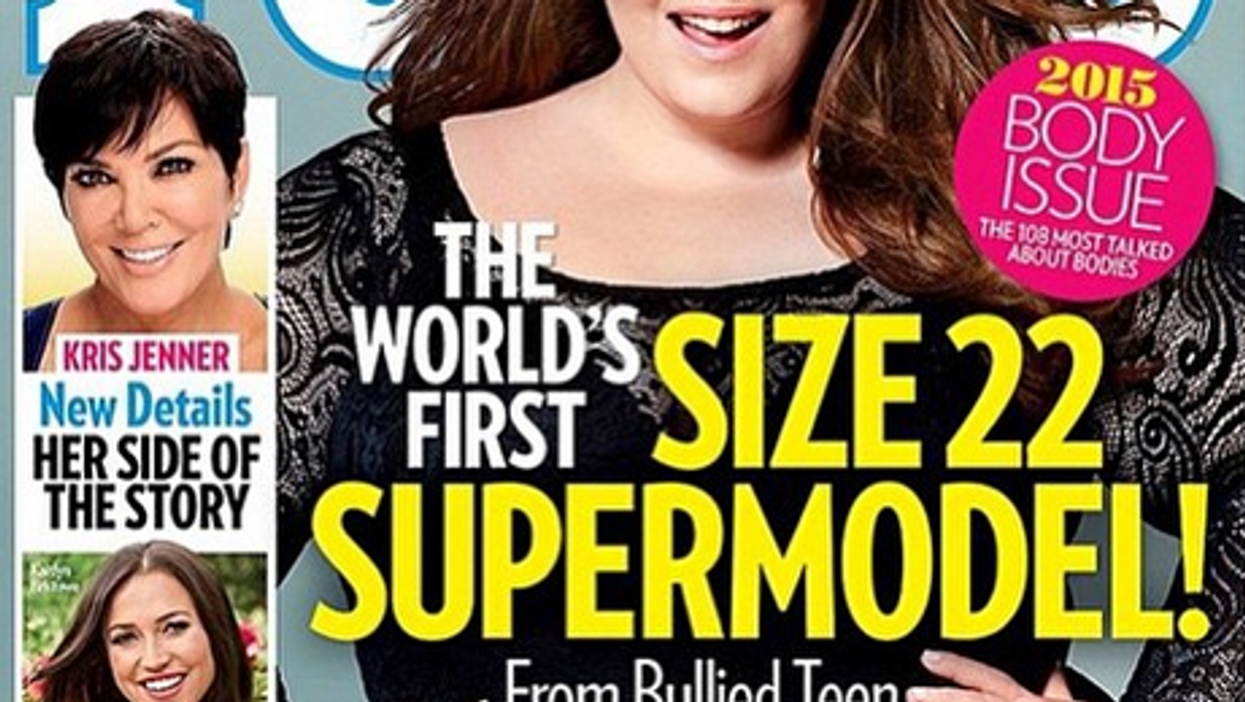 Meet Tess Holliday. She's the world's first size 22 supermodel, and she's just made history.
Twenty-nine year old Holliday decided to pursue a modelling career after being mercilessly bullied because of her weight throughout her childhood in Mississippi.
She dropped out, earned her high school diploma equivalent the GED, and became a hair and makeup artist, settling in Los Angeles.
Her modelling career took off quickly and in January she made history by signing to UK based agency Milk, becoming the largest model to ever win a major contract.
A few months later, she's on the cover of People magazine - another historic first in the beauty industry.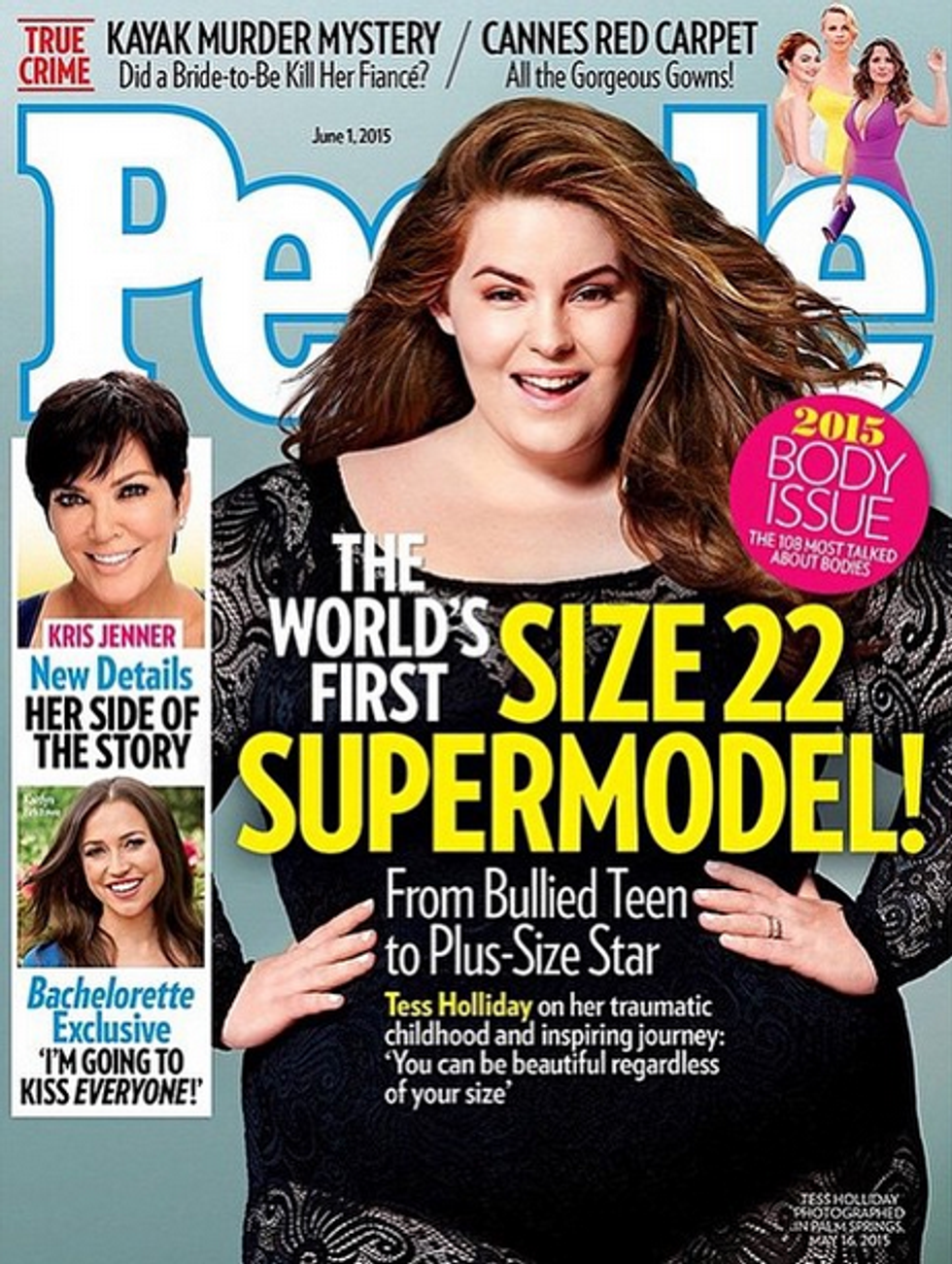 Holliday is a self-esteem champion, starting the hashtag #EffYourBeautyStandards for her thousands of social media followers.
"I have this passion inside of me to help other women feel confident and comfortable in their bodies," she told People.
"It's become a movement. Millions of women have joined me, letting me know that they now feel good about how they look and are free to wear what they like. I get the most unbelievable letters and emails from women every day. They are so honest and heartfelt."
More: [France has banned ultra-thin models]3
More: [Meet the plus-size model making history]4
More: [The women on a mission to revolutionise the modelling world and end 'plus size']5