For the second time in a year, the world has been left in shock by horrific terror attacks on the streets of Paris.
Just like the Charlie Hebdo massacre and Jewish supermarket siege in January, the aftermath of the attacks has shown humanity at its most compassionate, but also its most staggeringly stupid.
So while some opened their doors to those stranded in Paris:
Others used it as an excuse to promote the gun rights agenda or xenophobic sentiment:
As the attacks, that have left at least 120 people dead, were taking place, many people began sharing a Donald Trump tweet that seemed to be making the same point.
In defence of Trump (!), however, this tweet is actually from January, during the Charlie Hebdo terror attacks.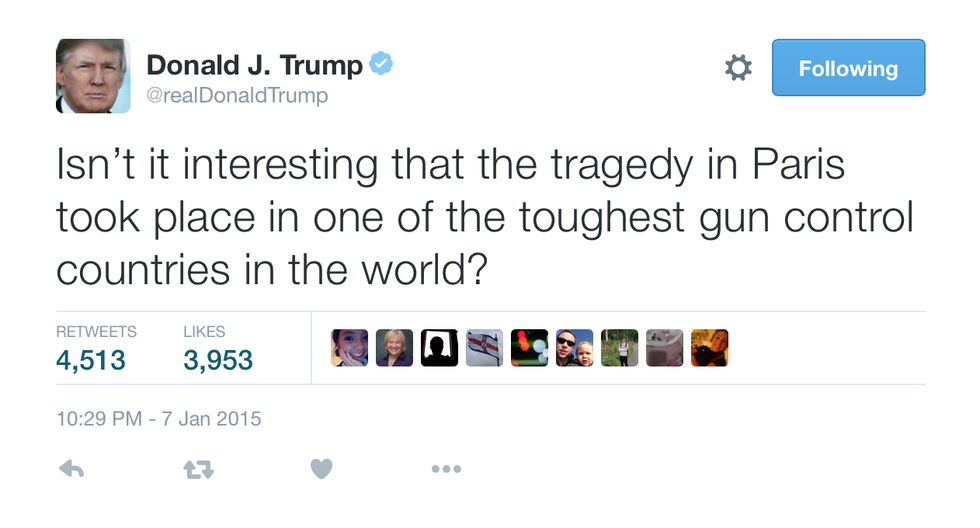 Trump's response to yesterday's horror has so far been very measured.
But that doesn't mean that other people who had presidential aspirations weren't against advocating the same line, while a tragedy was unfolding.