French is the most useful language British employers look for on CVs, according to a recent study.
Adequate foreign language skills were one of the most highly rated concerns for employees looking to hire, the Confederation of British Industry study found.
While we don't suggest wowing prospective bosses with your excellent recall of the lyrics of Lady Marmalade, dusting off your French phrasebook could come in handy for your next interview: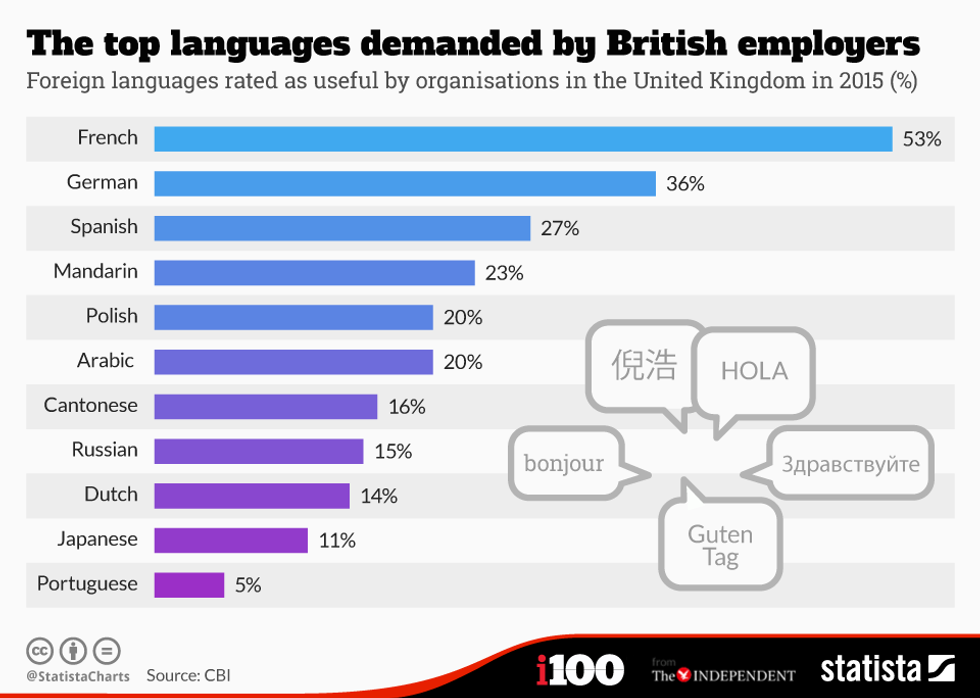 Statista
More than half of employers wanted workers who can converse with our Gallic cousins, and 36 per cent were looking for German speakers, presumably because the major European economies are a big market for British goods.
Spanish, useful in the fast growing economies of Latin America, came in third, and Mandarin, the most widely spoken first language in the world, came in fourth with 23 per cent.
More: These are the 10 most important languages of the future for British people
More: These are Europe's most useful second and third languages