You know you've been replaced when your £150,000 wax figure is relegated to storage.
That's precisely what happened to David Cameron when his slightly more shiny doppelgänger was removed from Madame Tussauds' World Leaders area a few days after Theresa May's succession in mid-July and placed in a storage cupboard.
As if losing a referendum, being forced to resign and watching Boris Johnson prance around as foreign secretary wasn't enough for the former prime minister, now he has to contend with the fact that he is no longer in the company of Barack Obama and Mahatma Gandhi, among others.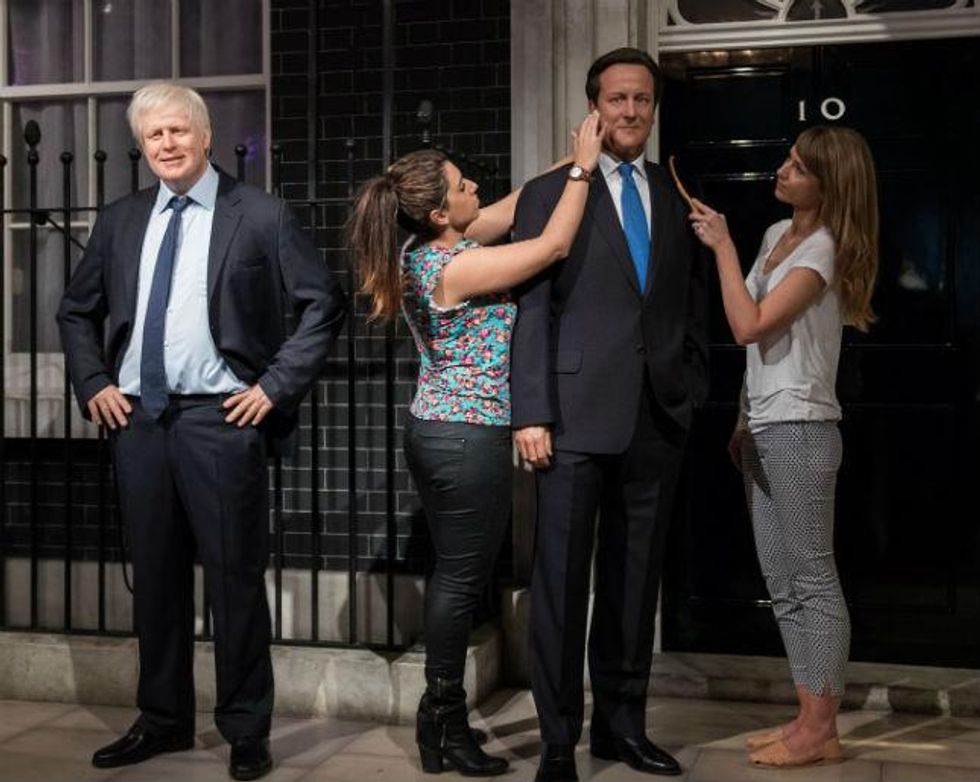 Picture: Leon Neal/Getty
A spokesperson for Madame Tussauds told indy100:
Mr Cameron's figure will remain in the attraction's archive, where we keep all of the moulds, heads and hands of every figure we've ever made.
Will Theresa May's wax figure replace him?
Traditionally, we haven't featured likenesses of un-elected prime ministers. However, it is still early days in Mrs May's administration but if, as it appears, she remains Prime Minister for the foreseeable future, we will review this policy and potentially fill the vacancy outside No 10.
Picture: Dan Kitwood/Getty
Salt to wound.