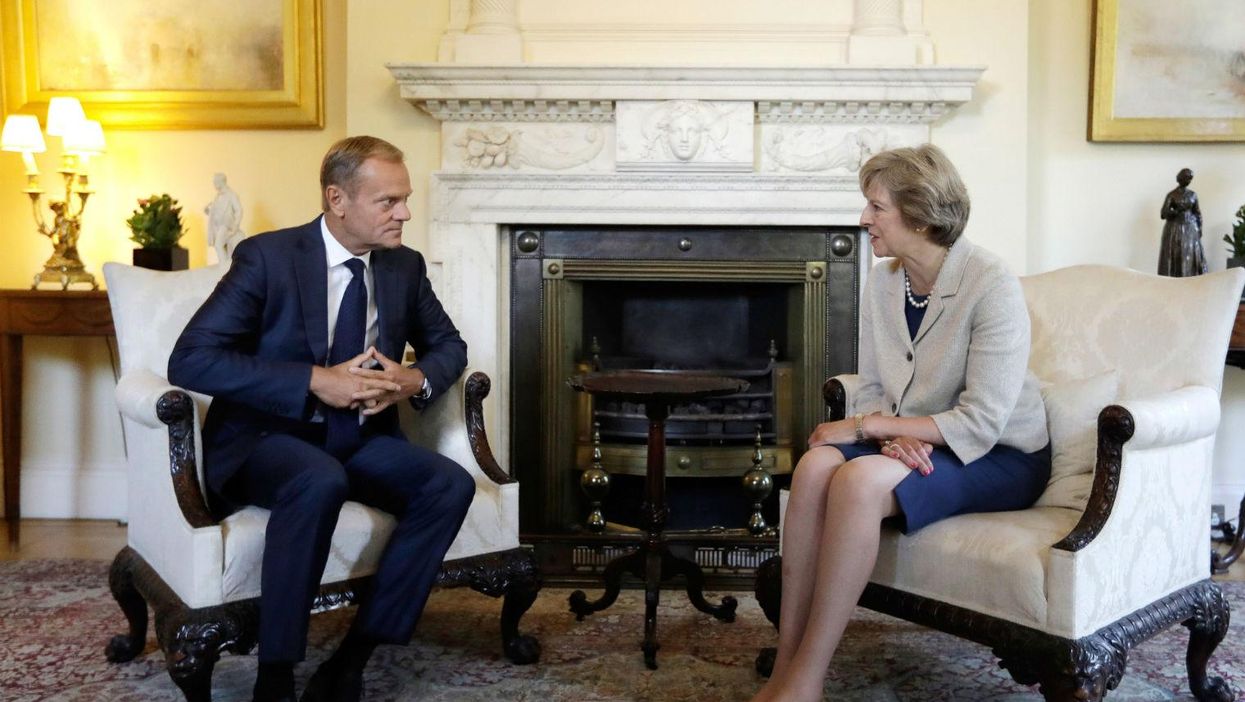 If you thought Theresa May's accession as Britain's second female prime minister would end the old tradition of women being judged for little more than the clothes they wear...
Well, we hate to break it to you, but you were wrong.
A couple of days after the MP for South East Cambridgeshire, Lucy Frazer, was objectified for her skirt in the House of Commons, the prime minister herself has suffered the same treatment.
After meeting with Donald Tusk, the President of the European Council, at Number 10, May was subjected to the following article on page 3 of Friday's Daily Mail :
The article, headlined "Remember the first rule of negotiating, Theresa... try not to reveal too much!", went on to detail the prime minister's "problematic skirt" and Tusk's apparent achievement of maintaining eye contact.
If you thought the headline was bad, then you almost certainly won't want to read the first two paragraphs...
THERE was no skirting around the issue for Theresa May when she met with the European Council president yesterday.

For as she sat down to discuss her Brexit policy with Donald Tusk, her skirt - with a daring thigh split - seemed to need a negotiation strategy of its own to avoid a fashion faux pas.
Sigh.