Ok, ok, so, on the surface, Donald Trump's latest social media post is pretty weird anyway.
Here's a man who derided Mexicans as "rapists" and has threatened to built a giant wall on the southern border of the US to halt immigration from Latin America, now trying to bridge race relations by saying the best tacos in the world are made in his New York restaurant while exclaiming "I love Hispanics!"...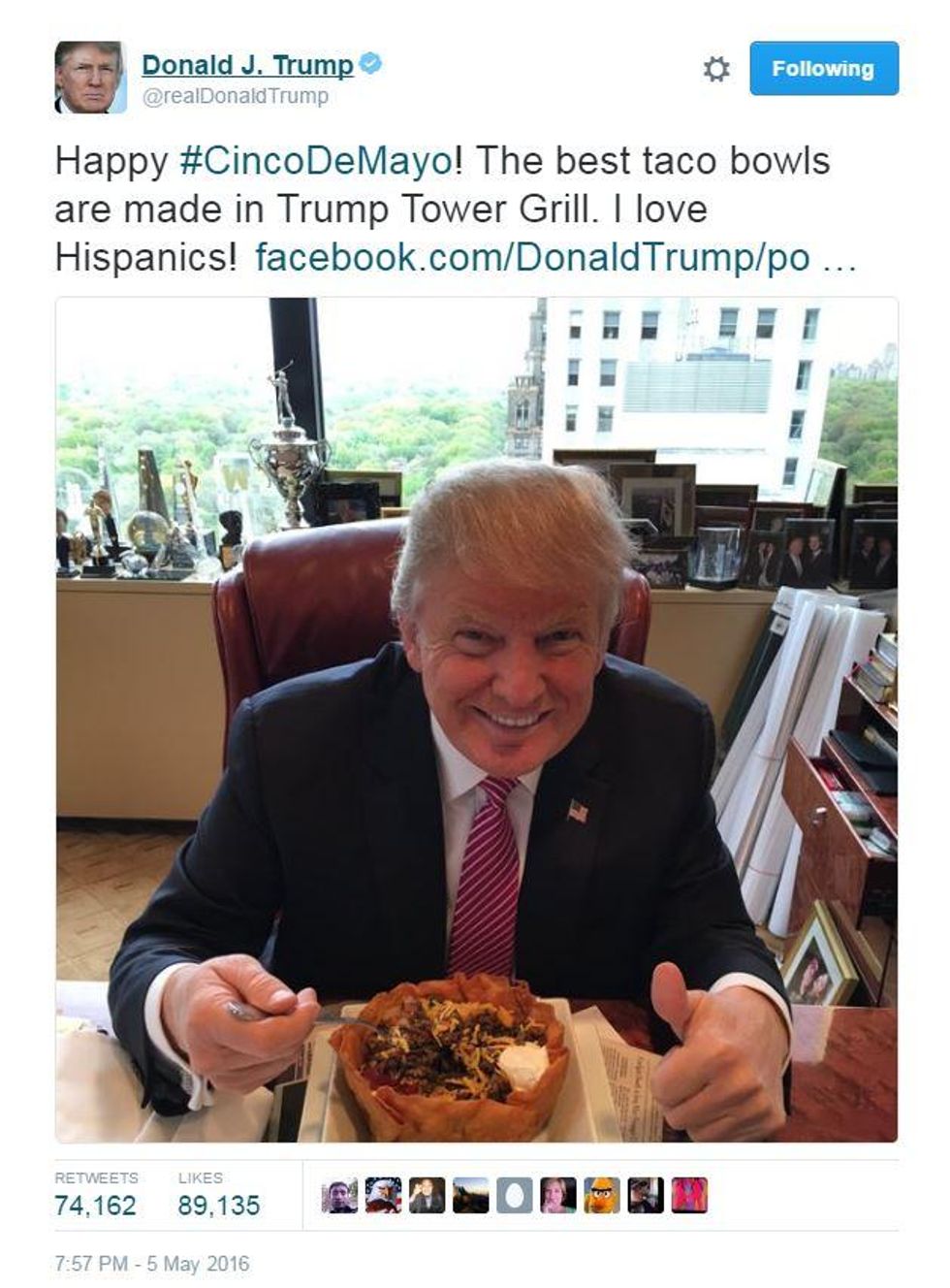 While he's been relentlessly mocked for the post already...
An even weirder detail later emerged...
On his desk...
...is a People magazine cover featuring his ex-wife Marta Maples in a bikini...