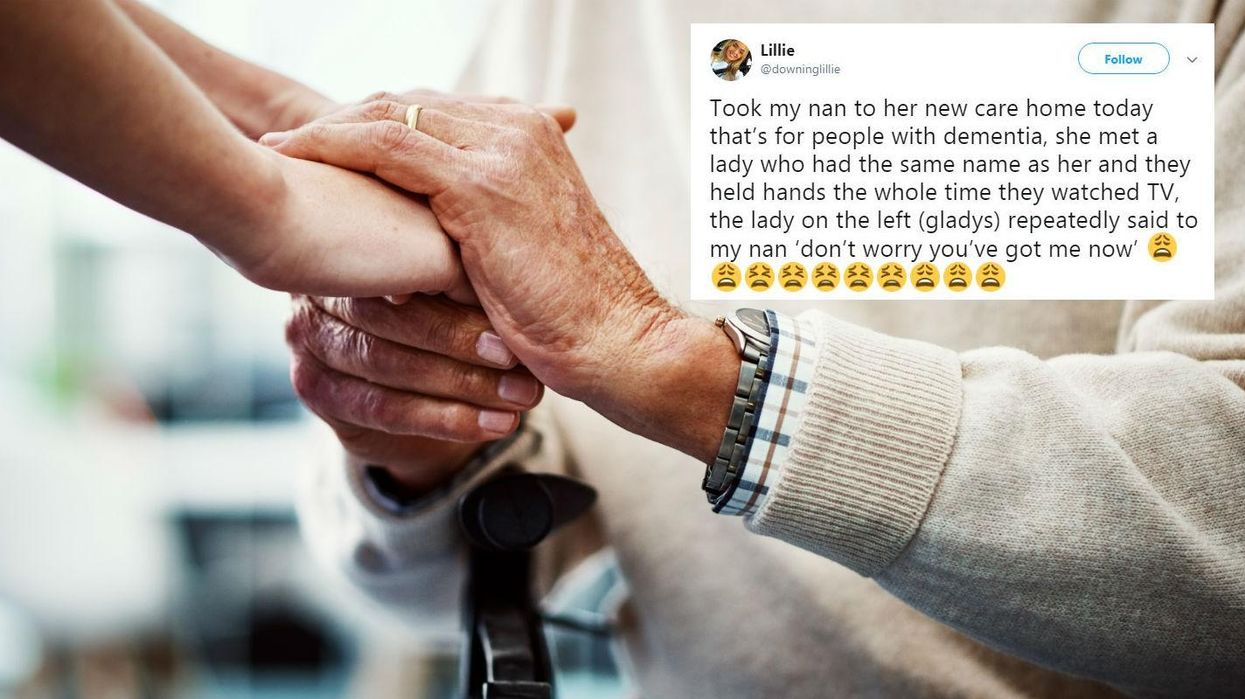 Various reports this year have detailed a UK 'loneliness epidemic', one which - perhaps surprisingly - is particularly taking its toll on today's younger generation.
Things aren't much better for the elderly, either. The Silver Line, a helpline designed to support older victims of isolation and loneliness, recently reported a record number of calls, the majority of which came during evenings and weekends.
But Twitter user @downinglillie this week shared a story so pure your heart will melt.
In a now-viral tweet, she explains that her grandma was taken to a care home intended specifically for patients for dementia.
It was here that she met a woman with the same name, who quickly held her hand as they watched television together. The entire time, she repeated: "Don't worry, you've got me now."
The heartwarming tweet was met with declarations of love, support and plenty of tears. Some even shared their own stories:
This kind of emotional support can be crucial for sufferers of dementia, who can be affected by symptoms such as memory loss and speech difficulties. In fact, studies suggest that loneliness can actually increase the risk of developing dementia in old age, underlining the importance of supporting older people suffering in isolation.
There are ways to get involved; charities like Age UK have various befriending services which facilitate connections between volunteers and elderly sufferers of loneliness, whereas the NHS offers a list of suggestions on how to start tackling the problem.