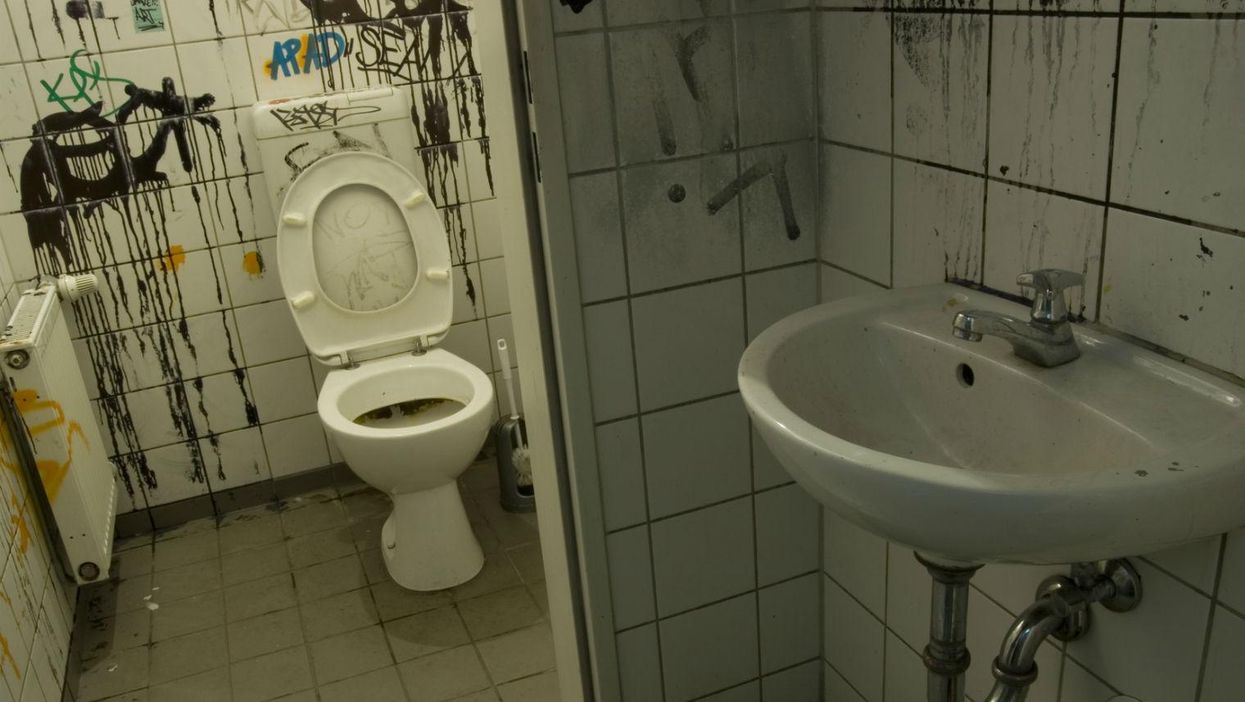 Serendipity, you strike at the oddest of times.
When 51-year-old truck driver Mark Ellis went for a pub toilet break in West Yorkshire, he hadn't expected it to be such a fortuitous occasion, the Sun reports.
Ellis, from Brighouse, decided to text a number which had been scrawled on the toilet walls, with the following instructions:
If you want a good sh-g call Donna on...
Donna Roberts' ex-boyfriend had apparently written the crude invitation on the toilet walls, unbeknownst to her.
Ellis told the Sun Online:
I was curious to know if it was a real human being. We still laugh about it.
The couple now have two children, who probably don't know the 'How I Met Your Mother' story...