There are moments in all our lives that we wish we'd caught on camera.
So when Brianne Dow, 24 from Wisconsin, planned to tell her husband, Brandon, she was pregnant she made sure she had a photographer on hand.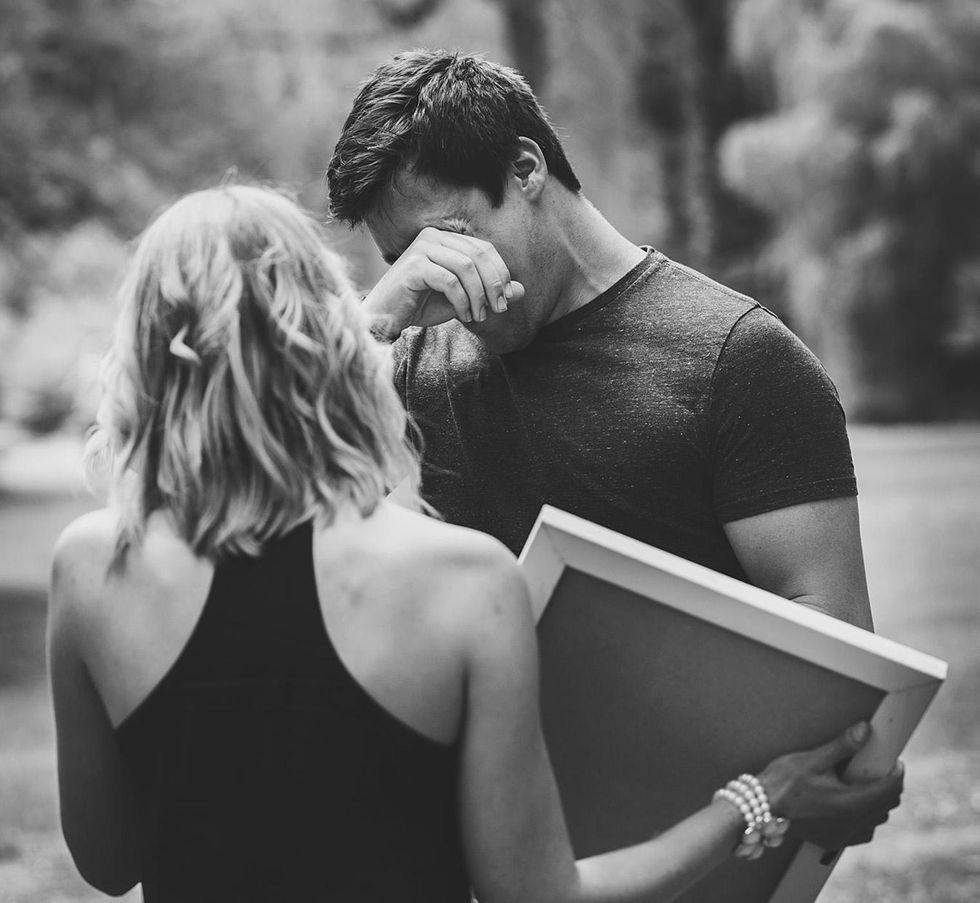 Brandon thought he was simply participating in a romantic photoshoot with the couple's wedding photographer Samantha Boos, and had no idea he was going to become a Dad.
Brianne surprised him during the shoot with the words "you're going to be a Daddy" written on a blackboard. Brandon's reaction was priceless.
The photos have been shared more than a quarter of a million times on Facebook and the baby is due in February next year.
More: Woman thinks her fitbit is broken, turns out she's pregnant