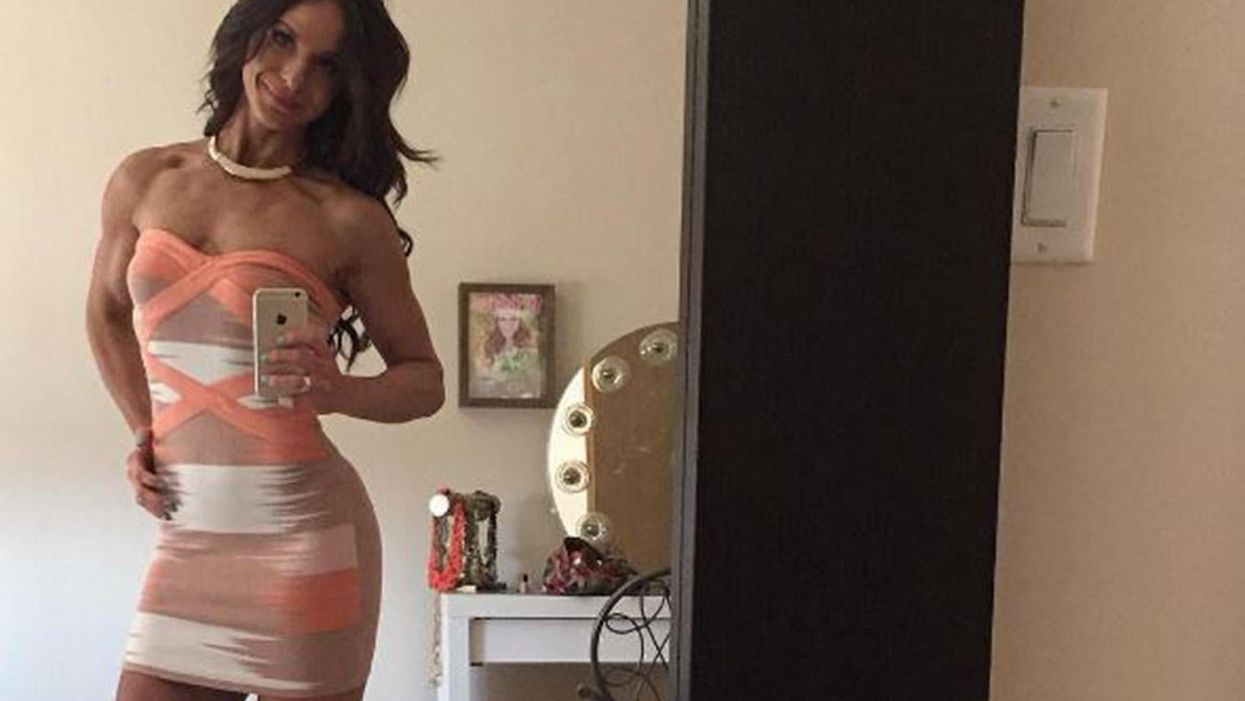 Liz Krueger was slutshamed at a wedding in New Zealand. But then her outfit was shared on Facebook by a radio station so thousands more people could join in.
Radio station The Breeze Waikato posted an image on their Facebook page of an unidentified woman wearing a dress.
In the caption the station recounted the story of how the woman had been maligned at a wedding by other 'female guests' (because girls are mean, and boys aren't apparently).
However, the radio station's post wasn't saying "isn't this terrible that people are judged by how they dress, especially women?" Instead, they opened up the debate to the audience.
Because who is the best judge of any debate? The angry mob!
She wants to know - Did she bring ANY of this on herself by wearing this dress to a wedding?
(Caps is there to let you know they really want you to think hard before saying it's her fault. Even if just a teeny bit.)
Here's the full post from the Breeze:
One might question why this woman wore Tipp-Ex over her face and some of the wall behind her. Everyone knows that's ostentatious.
We should also bare in mind that upstaging the bride is bad decorum. After all her entire worth that day is her beauty!
As one would imagine, the comment section became something of a battle ground.
Then Liz Krueger spoke up. Liz who? Oh yes, the subject of the Breeze's question?
Not a faceless stick of litmus paper by which the morality of women can be judged by all! A real person with agency and thoughts.
Krueger posted the original of the picture to her Instagram, revealing she was the woman the internet was dissecting.
Writing in the caption Kreuger said this:
If only I knew that choosing this dress for a wedding on a 90 degree day meant so many women would be outrightly rude to me, and even come up behind me slap my ass as I'm standing alone. As quote 'it was a dare from her friends, bc I was a target.' And then proceed to spill a full beer down my arm. Just one of maaaaany acts of kindness of the night!

Yup. That happened. Good thing for thick skin, being able to laugh at things and not take it personally, and good friends/hubby by my side #adultsarebullystoo
Boom.
She continued:
Regardless, we had one heck of a fun night and no 'grown' women's comments/glares could bring me down as a wedding guest :)
Krueger also endeavored to turn this unpleasant experience into something good. She has used the microphone created for her by haters and started the hashtag '#KruegerKindness'.
In the caption she explained more about what this will entail:
I'm going to actively make it a priority to do good things for other women, every single day from here on out... A movement for women, by women, and it's starting with me! If you want to join me in this movement, share your stories on social media with #KruegerKindness and let's kill all the mean girls with kindness.
And let that be a lesson to all of us.