This is Tim Wong
He's an aquatic biologist at the California Academy of Sciences
But he's become better known as 'The Butterfly Whisperer'
In recent years he's helped to re-populate the pipevine swallowtail butterfly (Battus philenor) in the San Francisco area
He documents a lot of his work on Instagram
In fact, his account is a treasure trove of natural wonders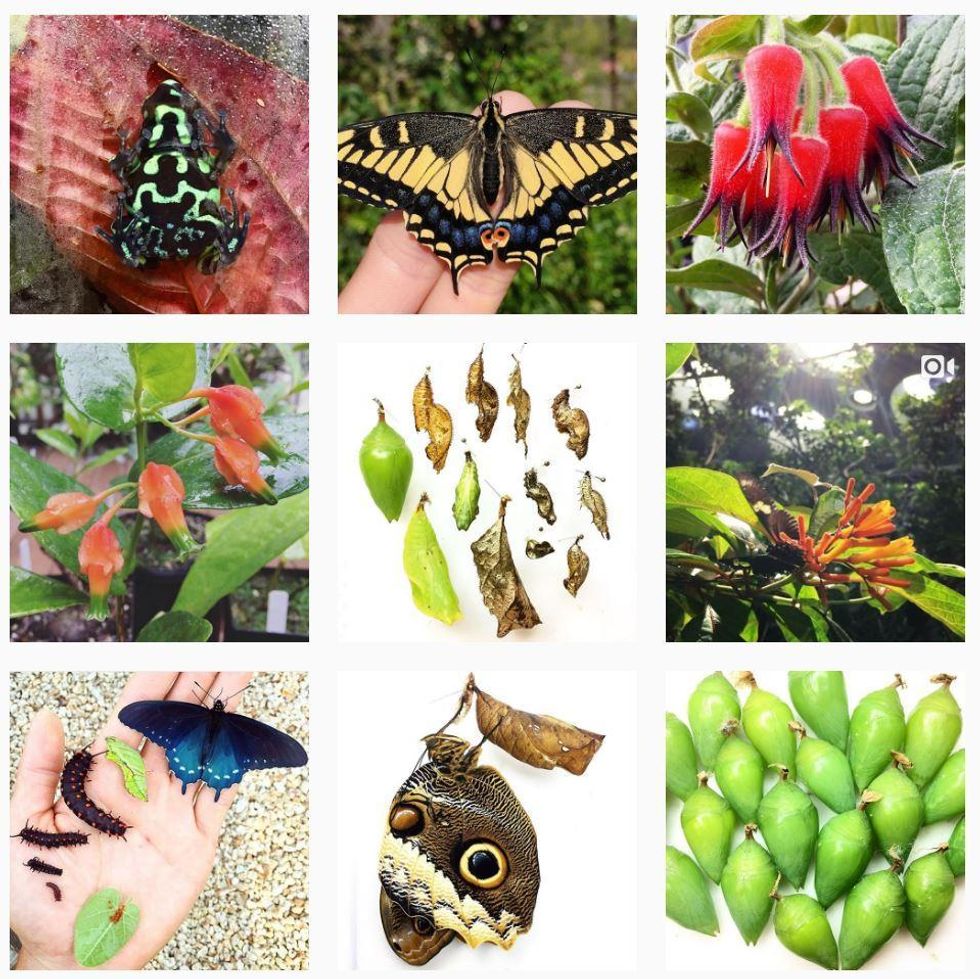 The pipevine swallowtail was once common in San Francisco, but thanks to urban development it had died out in recent decades.
When in caterpillar form, the swallowtails only feed on a specific type of plant - the California pipevine (hence the name).
After learning about the butterflies and becoming fascinated by them, Wong decided to turn his back garden into a haven.
He found one of the pipevine plants at the San Francisco Botanical Garden and they let him take a few clippings home. He then sourced caterpillars from rural areas around San Francisco and took them back to the special enclosure he built.
He told Voxearlier this year:
[I built] a large screen enclosure to protect the butterflies and to allow them to mate under outdoor environmental conditions — natural sun, airflow, temp fluctuations.

The specialised enclosure protects the butterflies from some predators, increases mating opportunities, and serves as a study environment to better understand the criteria female butterflies are looking for in their ideal host plant.
Once the eggs have hatched he takes the caterpillars to a larger enclosure at the San Francisco Botanical Garden - he estimates that he introduced thousands of new caterpillars last year.
While acknowledging that helping to revive a specific species like he has is painstaking work, he hopes others will do their bit by planting native flora in their own back gardens to help local species of fauna to thrive.