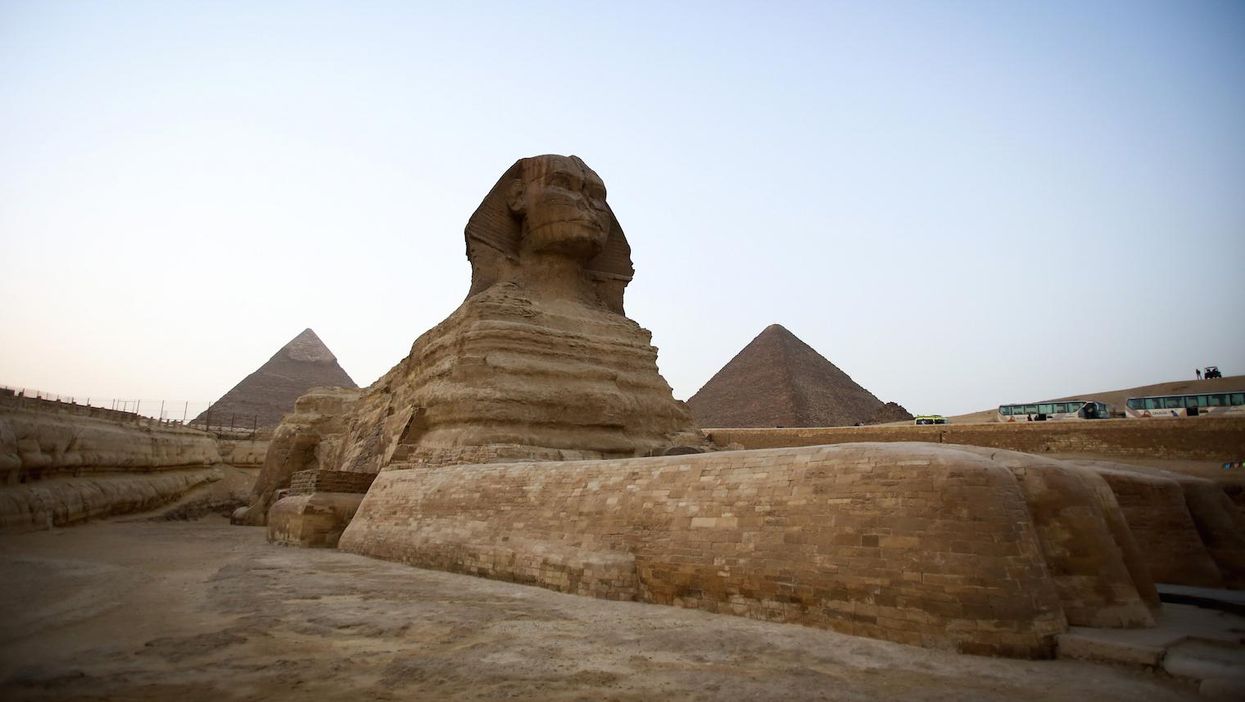 A Londoner's work trip to Egypt has gone unexpectedly viral after she took her Uber driver on a sightseeing tour of the Pyramids.
Natasha Philip, originally from the Wirral, was recently in Cairo for a week on business and wanted to see the Pyramids and Sphinx at Giza before she left.
Natasha told Mirror Online:
My colleagues in the Cairo office have obviously all seen the pyramids loads of times so told me to go on ahead. I booked an Uber with Ahmed and we set off.
Since the tour was going to take an hour and a half, Philip asked Ahmed, a swimming teacher who works for Uber part time, if he wanted to join her rather than wait in the car - so they set off, Natasha on a camel called Casanova and Ahmed on a horse named Star.
The tour guide made them take a series of cheesy landmark pictures, including a lot of jumping.
Philip said:
...[Ahmed] was reluctant at first, saying: 'No no, it's just for you', but I dragged him in.

We had to take about 20 photos because he wasn't jumping properly. Even [the tour guide] was like, 'You're ruining it!' Eventually we decided holding hands would help him jump in time with me, which it did!
Picture: Natasha Philip
Ahmed had a 4.7 star rating when Natasha booked her ride - but she gave him a perfect score once he dropped her off again.
indy100 has reached out to Natasha for comment.